Latest Honor 9 leaked images confirm lack of 3.5mm headphone jack
14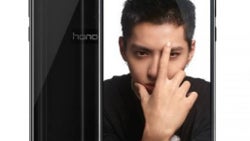 As technology advances, more and more handset makers replace various components inside their products with new, better ones. However, there's a new trend among major players in the smartphone market, as many companies have decided to ditch the 3.5mm headphone jack and replace it with the USB Type-C port.
Apple and
HTC
have already done it, but other brands are looking to follow in their footsteps. Honor, the Chinese company that launches premium smartphones, is expected to launch a new flagship that supposedly lacks the 3.5mm headphone jack.
The first leaked pictures
of the Honor 9 shown the upcoming device strongly resemblance the current model, but none of the images offered us a look at the bottom of the phone.
However, a new set of images recently leaked provide us a better look at what's to come. The new pictures show the Honor 9 from different perspectives, including the bottom and top sides of the phone.
Apparently, Honor has decided to drop the 3.5mm audio port altogether, so the bottom side of its next flagship features the audio grill and the USB Type-C port only.
One other picture reveals that Honor will keep the dual-camera setup for its next top-tier smartphone, as well as the overall design and form factor. One significant change is the relocation of the rear-mounted fingerprint sensor to the Home button on the front side.
Other than that, don't see to be any other visible changes that would strongly differentiate the Honor 9 from the previous model. Obviously, since the pictures aren't obtained through official means, we recommend our readers to take the information with a grain of salt, even though the new images come in line with the previously leaked pictures.