Latest Google Now beta changes the names of a couple of major features
1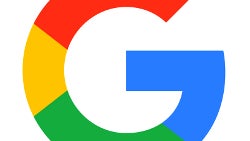 We already know that
Android 7 Nougat
brings some pretty cool changes, such as bundled notifications, under-the-hood performance and battery improvements, split-screen, and more. But it seems Google is also taking care to rebrand some of its features, probably to make them friendlier to newcomers.
The latest beta of the Google Now app seems to change the name of "Google Now on Tap" to just "Screen search". We have to say, the new name definitely sounds a lot more like what the feature actually does, and a lot less confusing. If you aren't up to speed with it —
Google Now on Tap
is activated by holding the phone's home button. It will then scan your screen and come up with result cards for every piece of information that Google was able to recognize and queue a search for. So yes, "Screen search" may not be an ideal name, but definitely wouldn't sound as daunting to newcomers.
While Now on Tap is a relatively new feature and its renaming might not be a big deal so early in its life, it's a bit weird that the
Google Now Cards
are also getting rebranded. They are simply called "Feed" in the latest Android beta. This is probably done for users who are used to Samsung, HTC, LG or other brand phones that include a news feed in their user interface. It's much easier to wrap your mind around a feature that is similarly named — ergo Google Feed.
While we didn't see a huge problem with the old names, it does make sense that Google would try to make it easier for new users to grasp its services. Vanilla Android does revolve around the stock Google apps quite a bit, and making them more welcoming would definitely help. The company seems to be trying to position its Nexus (now Pixel) devices in the premium niche, and a non-frustrating software experience (naming schemes included) would definitely help.
Those that have followed Nougat's development closely will be happy to know that the new beta adds a shortcut to the In Apps search. First introduced with the LG V20, this nifty little icon will open a Google search that only looks through your apps. With one fell swoop, you can look for a piece of text through emails, SMS messages, Chrome tabs, Google Keep, Music, and more. The In Apps search was accessible before via the regular Google Search app but was a bit finicky to get to.