Google Now on Tap commercial explains why you should love this feature
8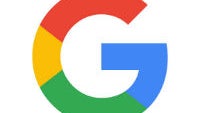 Google Now on Tap is one of the best new features in Android 6.0 Marshmallow. Unfortunately, not a lot of people use it. Partially, that's because not a lot of people even have Android M to begin with, but it's also because it's a feature that's easy to forget is there if you don't use it regularly. But, once you do use it regularly, it's pretty great.
Google wants to remind people how cool the feature is, and also let those new to Android 6.0 what else is hiding in their system. So, the company has put out a commercial for Google Now on Tap to explain how to use it and why it is so helpful. For those of you who might not be aware of Google Now on Tap, it's essentially a one-touch option to search what's on your screen for keywords, regardless of the app you're in. So, if you see the name of a celeb that you want to know more about, just hold the home button and Google Now on Tap will surface all the social links and relevant info you may want. The same goes for places and other items of interest. And, if necessary, it'll give you options to add events to your calendar.
Some have been chiding Google a bit for waiting eight months after releasing Android Marshmallow before making a video explanation of Google Now on Tap. But, we think that might be a little harsh. For better or worse, Google knows its ecosystem and even now only 7.5% of users have Marshmallow and the earliest of adopters (Nexus users) tend to be the kinds of people who don't need a commercial like this.