LTE is coming to the iPhone, report claims
14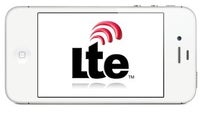 There are more than a few reasons to believe that the 6th generation iPhone will offer LTE connectivity. In case you need another one, however, then here is a report coming straight from the
Korea Times
stating that Apple and local carriers SK Telecom and KT have matters to discuss.
The parties are in talks about offering 4G LTE service on the next iPhone iteration.
More specifically, SK Telecom and KT want to be sure that the smartphone is compatible with their 4G networks. That is necessary because LTE in South Korea operates at frequencies different from those used in the U.S. As a matter of fact, that is why the new iPad cannot connect to LTE networks within the country, although a model with cellular connectivity is indeed being sold.
Other clues leading us to assume that the iPhone 5 (or The New iPhone, if you will) might finally get LTE connectivity include
the photos of the device's motherboard
, which were leaked yesterday. Close examination of the component revealed that new connectors have been fitted, supposedly for a dedicated LTE antenna. Besides, the rumor mill has been throwing speculations of
LTE connectivity in the next iPhone since last year
, in addition to
clues about other hardware upgrades
. But most importantly, the new iPad supports LTE already, meaning that Apple is now open to using 4G connectivity with its mobile devices. If the next iPhone does not have LTE, however, many Apple fans will be very upset.
The exact specifications of the next iPhone will likely become known next month. It is believed that the smartphone will be announced on September 12 and will hit the shelves not long after that.
Recommended Stories