LTE enabled Apple iPhone coming in 2012?
53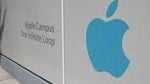 There were many people who were disappointed when
Apple introduced and then launched the Apple iPhone 4S
. While Apple did improve the camera, add Siri and plug a dual-core processor in the phone, many were hoping that the handset would come with connectivity to LTE. As it stands now, Apple CEO Tim Cook has said that to fit the bigger battery needed for LTE and the bigger radio required, Apple would have had to
completely re-design the phone
which was not the intention with the recently launched Apple iPhone 4S. Besides the poor battery life seen with LTE enabled phones, there were some other issues that Cook had. "
The first generation of LTE chipsets force a lot of design compromises with the handset, and some of those we are just not willing to make
," said the executive.
However, in 2012 Apple is expected to
re-design its big money maker and add a larger display
. While working on the new design of the phone, Apple might as well clear out the room necessary to make it LTE enabled. While HTC, Samsung, Motorola and LG offer LTE phones, Nokia, RIM and Sony Ericsson are planning on their own high-speeds models for 2012 and so the competition gets tougher. Sources for DigiTimes say that an
LTE flavored Apple iPhone
will be coming to the market in 2012.
Only 35 LTE networks are up and running globally at the moment and that number should triple before the end of next year. By 2015, 290 million people will be covered by an LTE pipeline and sales of LTE enabled smartphones are expected to reach 154 million. Recently,
AT&T started turning the power on its LTE network
which is well behind Verizon's offering.
Big Red had a huge head start for LTE service in the U.S.
and both the number one and number two Stateside carrier
will be joined by number three, Sprint
. The latter, which just started offering the Apple iPhone this year, is planning on building out its own LTE pipeline and plans on offering 15 LTE enabled smartphones next year.
The new
Apple iPhone 4S
on AT&T is HSDPA compatible with theoretical download speeds of 14.4Mbps on the carrier's GSM network. This has allowed AT&T to advertise that the phone offers 4G like speeds although those speeds are not possible using the iPhone 4S on CDMA networks like Verizon and Sprint.
source:
DigiTimes