LG G5 leak points towards metal body and dual camera setup, among other interesting developments
55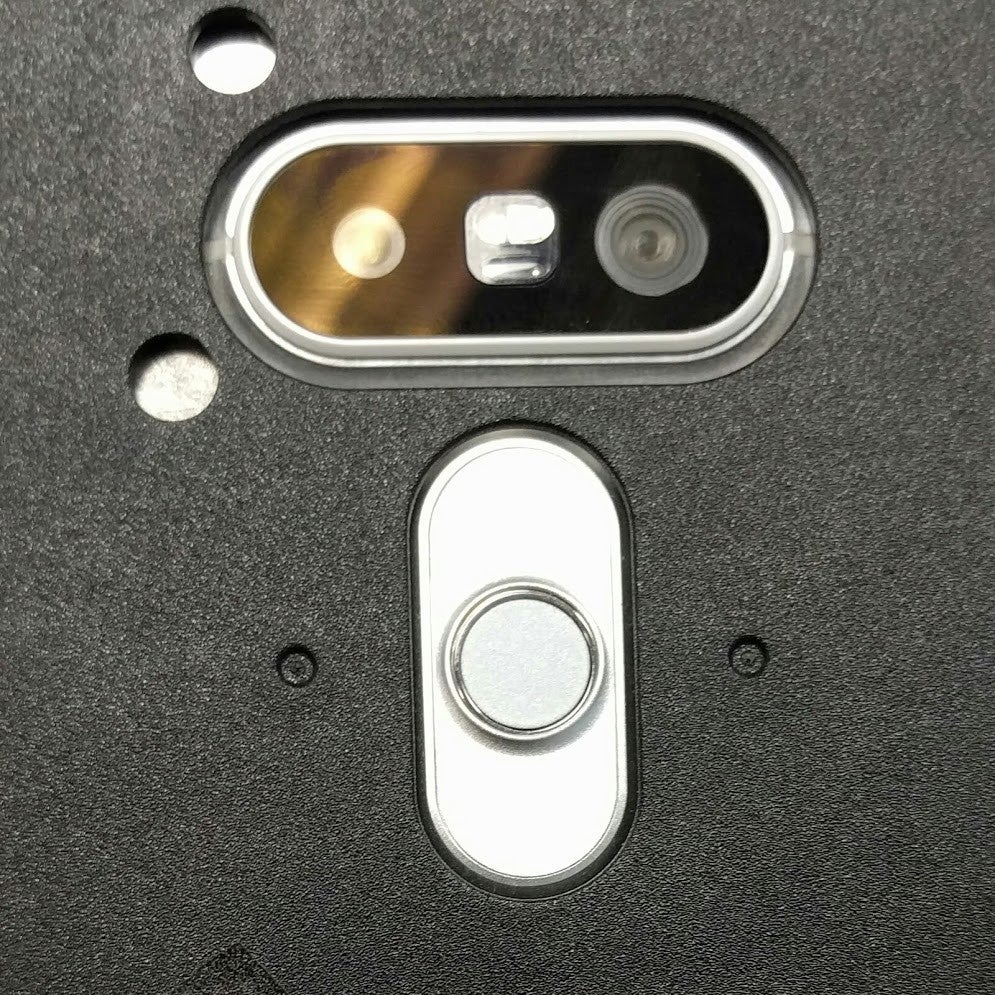 The purported first glimpse of the LG G5 is a fine thing to look at!
Fans of LG smartphones are in for a treat, as today may be the first time we catch a glimpse of a prototype LG G5, along with a purported spec sheet. Coming in courtesy of Reddit user
mobile_leaks
, the list drips with heavyweight hardware.
Although everyone can put together something like that and throw it on the Internet nowadays, mr. Leaks really seems to be in on the good stuff. Apparently, he has a prototype unit inside a black case, which obscures the design to prevent leaks... how ironic!
Let's go through the main points of interest, shall we?
A full metal body is claimed, and shiny material is visible through the holes in the prototype casing. Mr. Leaks also claims that the phone probably has no removable battery, but there's still a microSD slot.

"This is the device for people who want to upgrade from LG G2"

- he remarked.
Speaking of which, the LG G5 supposedly has a 5.3-inch display. Mind you, other leaks have described a 5.5-inch or 5.6-inch screen, so that's still up for discussion.
A Snapdragon 820 chipset with 3GB of RAM is said to power the smartphone. This is one of the most solid rumors about the LG G5, and at this point, we can't picture anything other than Qualcomm's 2016 flagship processor running the mains.
A dual camera setup is visible in the photo, described as two units — a 16MP one and an 8MP one. There's a laser autofocus module, and possibly a color spectrum sensor, although the latter isn't mentioned. The leakster speaks of a heart rate sensor, though.
An 8-megapixel front camera is taking selfies. The leakster doesn't mention anything about the heavily rumored iris scanner developed by LG and Irience. There is a fingerprint reader, however, built in the power key as in the LG V10.
The LG UI no longer has an app drawer.
Misc features, such as an IR blaster on top, a single speaker on the back, a USB-C port, and a "pressure sensor" are mentioned. It's not clear whether that's atmospheric pressure, or a pressure-sensitive screen.
Whew, that was a fair bit to go through! This is an interesting leak for sure, and even if half of it turns out real, then LG will be taking its next flagship smartphone to some interesting places. By the way,
don't miss out on our LG G5 rumor review
if you want the most in-depth rumored information about the upcoming flagship.