LG shows off more of G4's new user interface (UX 4.0)
16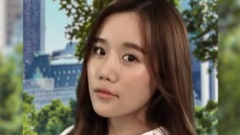 LG already
announced UX 4.0
, its brand new user interface that will be pre-loaded on
the G4
, but that doesn't mean we know everything about it. Fortunately, today LG released a fresh video that lets us take a closer look at some of the new features included in UX 4.0.
Besides reconfirming that UX 4.0 will debut on the G4, the video presents QuickShot (which enables you take photos by double tapping on the rear key of the LG G4, even when the handset is locked), Gesture Interval Shot (a feature that lets you take four different selfies in a row with one gesture), QuickMemo+, and Ringtone ID. The last feature, Ringtone ID, will automatically compose unique ringtones for each of your favorite contacts - this way, you'll know who's calling without looking at the phone.
As mentioned many times before, LG will officially unveil the G4 on April 28 (that's next week). The new flagship smartphone will offer a
5.5-inch, slightly curved display
with 1440 x 2560 pixels, a
16 MP rear camera
with f/1.8 aperture, and an 8 MP front-facing camera. Other features might include
a Snapdragon 808
(or 810) processor, 3 GB of RAM, 32 GB of expandable storage space, and a 3000 mAh battery. Some LG G4 models
will have real leather
on the rear cover, while others will have plastic backs.