LG shows Android 4.3 running the LG Optimus L7 II Dual
6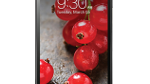 While Google has yet to introduce Android 4.3, Korean manufacturer LG has listed it as powering the
LG Optimus L7 II Dual
. Originally it was thought that
Android 4.2 would be followed up by Android 5.0
, aka
Key Lime Pie
. But apparently
some Android handset manufacturers had asked Google to hold off on releasing Android 5.0
until they had a chance to update currently available models to Android 4.2. Google obliged and Android 4.3 was developed as a stop-gap measure. This way, Android phones already on the market wouldn't be consider a full point behind in build. Those models sporting Android 4.1.2 or 4.2.2 would be within the same 4.x family as models using Android 4.3 instead of having to be compared to Android 5.0 powered models.
LG's product page shows the LG Optimus L7 II Dual with an 8MP camera, dual SIM slots, and a dual-core 1GHz processor. And yes, it shows that Android 4.3 is installed. Assuming that it isn't a typo, we could be seeing the last of the Jelly Bean builds finally making its way to the marketplace.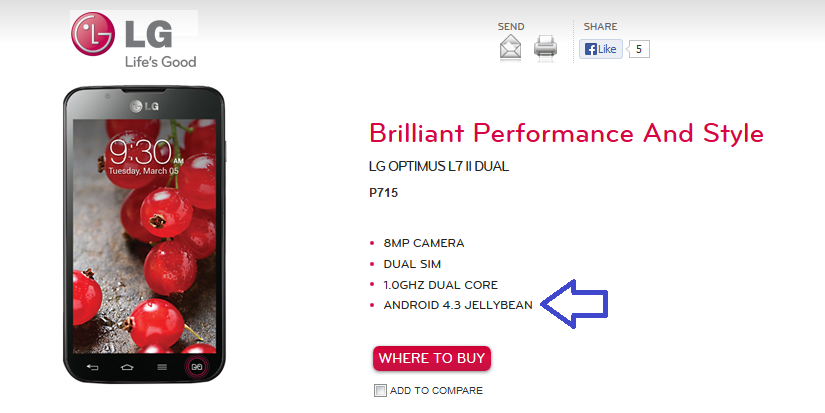 LG's product page shows Android 4.3 powering the LG Optimus L7 II Dual
Thanks Anonymous Tipster!
source:
LG
via
Techtastic