LG joins Korean antitrust suit against Qualcomm, replacing Samsung
8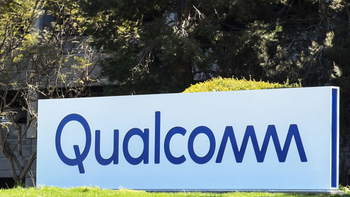 In Korea, Qualcomm is also in the hot seat. Two years ago, the Korean Fair Trade Commission (KFTC) fined the chip maker the equivalent of $915 million for patent abuse. Qualcomm refused to accept the ruling, and as a result, a lawsuit was filed.
According to Business Korea
(via
Foss Patents
), major tech firms joined the suit as complainants including Apple, Samsung, Intel, MediaTek, and Huawei. But after Samsung and Qualcomm agreed to cross-license each other's patents earlier this year, Samsung decided to drop out of the suit.
Having a Korean based tech giant like Samsung drop out of this Korean antitrust action might have been a blow to the KFTC's case. However, another major firm headquartered in Korea has joined the other complainants. LG, in the midst of some troubling negotiations with Qualcomm, has decided to step in for Samsung. Whether LG is doing this to gain leverage in its dealings with Qualcomm isn't clear, but its presence as a major Qualcomm customer based in Korea has to help the KFTC's chances. Don't expect a swift legal decision. Over the last 14 months Qualcomm and the KFTC have met for hearings and interrogations 11 times. A decision isn't expected for a few years.
Meanwhile, if we can turn to the proposed German sales ban, there is some news on that front. Before any such ban is imposed, Qualcomm will be required to post a bond or a cash deposit of more than $1.5 billion USD. Thus far, Qualcomm has yet to fork over that amount although the company is expected to hand over the funds later this week. Meanwhile, we do expect Apple to appeal the decision.