LG planning to introduce a "thinking smartphone"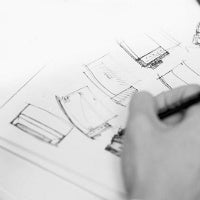 LG is one company that is trying hard and not really seeing much success with its high-end Android smartphones - it launched the first dual-core handset, the Optimus 2X, to the market last year, and this year it doubled the cores once again to fore, but it's facing an uphill battle as Samsung is getting most of the Android love. To change that, the company is planning to introduce the
first

"thinking smartphone,"
Kwon Bong-suk, Managing Director of LG Mobile Communications said.
Now, what does this mean? It still looks like a pretty vague statement, but in a nutshell it boils down to focusing less on new superficial features and entertainment, and more on detecting the particular user's needs. The example is of you having your alarm clock set for say early in the morning, but your smartphone tracks traffic and if it's more than the usual, it'd decide to wake you up earlier for work.
To stress the point, the LG executive noted that the next big innovation shouldn't necessarily come from Apple and LG is looking to bring
"universal value"
for all smartphone users.
Also, LG is looking into releasing a $100 smartphone, much like Nokia did with the Lumia 900, but will not rush such a product to market unless it's sure it can deliver a smooth experience to the user.