LG might launch six X-Men themed phones in the USA this July
9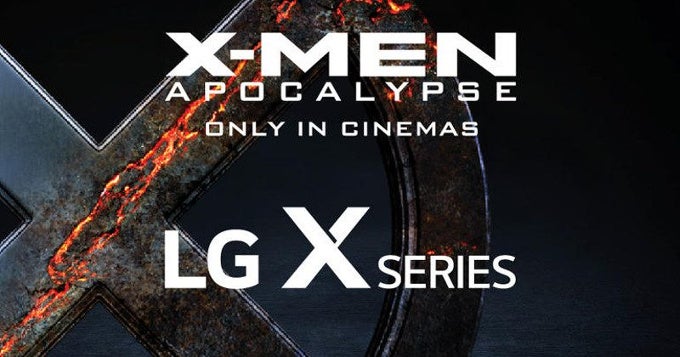 Did you see X-Men: Apocalypse? Did you like it? If you're a fan of all things Marvel-related, you most probably enjoyed every single minute of the latest flick to show us what Professor X, Magneto, Mystique, Cyclops, and all the other mutants have been up to. It looks that someone at the helm of LG is either a pretty dedicated X-Men fan or has just seen a great opportunity to capitalize on the buzz surrounding the movie.
And what's a better way to do this than releasing X-Men themed phones? Luckily for LG, it has a whole range of X devices that could be used for the task. In a series of promotional posters, LG Germany spilled the beans and showed us what phones will be getting the X-Men theming treatment, which most probably means getting a UI theme with a bespoke wallpaper.
Anyway, there is the LG X Cam, which is likened to Cyclops' "extraordinary vision" trait, then there's the LG X Screen, which is as "agile and swift" as Nightcrawler. As you probably remember, those two got introduced a couple of months ago, but ZDNet Next in line, we have the
brand new LG X Power and the LG X Style
mid-rangers, which debuted in Ukraine yesterday. The former seemingly has Professor X's "long lasting power" ability, while the latter inherits
Jennifer Lawrence
Mystique's "fabulously flawless looks".
The other two devices—the LG X Max and the LG X Mach—are not official yet, and we've heard nothing about them. The X Max is obviously a "big beauty", like Beast, so we might speculate that we are probably dealing with a large-screen phablet. Meanwhile, the X Mach possesses "extreme super speed", which probably means that LG will focus on performance with this one.
ZDNet claims that all of LG's X-Men themed phones will get launched in USA, Europe, and Latin America sometime in July this year. Prices for the US are yet to be revealed, though it's worth noting that the LG X Power will cost around $200 in Ukraine, while the X Style will cost the local equivalent of roughly $180.