LG is the first smartphone manufacturer to jump on the Android Auto bandwagon
9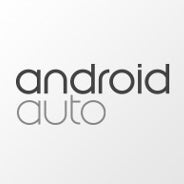 Google's own in-car operating system,
Android Auto
, will finally bridge the gap between your Android smartphone and your beloved vehicle to some extent. Said system is being developed by the Open Automotive Alliance and it seems that LG is the first major smartphone manufacturer to join the OAA group. The company from the Far East joins the likes of Audi, GM, Honda, Hyundai, NVIDIA, and Google, of course. The search giant, on the other hand, is partnering with
a plethora of car manufacturers
.
This means that some future LG smartphones might be among the first to add support for Android Auto out of the box. The company shed some light on some of its own connected-car solutions, most of which where showcased at Google I/O 2014. One of these is LG's audio, visual, and navigation system (AVN) – it allows drivers to pair their devices with their cars and make full use of Android Auto by simply plugging the smartphone straight to the dashboard via a regular USB cable. LG's AVN is expected to arrive by the beginning of 2015, probably along with the first vehicles that support Android Auto.
"As a top technology company with a strong mobile business, LG has a great deal to contribute to the connected car space,"
revealed Jong-rak Lim, VP of LG's In-vehicle Infotainment Development.
"LG will strive to strengthen its cooperation with OAA partners to bring connected vehicles to consumers sooner rather than later."
Google has not yet revealed what other smartphone manufacturers will support Android Auto initially, but with LG joining the party, it wouldn't be a bolt out of the blue if the likes of Samsung and HTC follow pretty soon.
source:
LG
via
The Verge
SEOUL, June 29, 2014 — LG Electronics (LG) became the newest member of the Open Automotive Alliance (OAA), joining global automakers and technology companies including Google, General Motors, Hyundai, Honda, and NVIDIA. From 2012, the alliance has been dedicated to introducing greater connectivity into cars through the innovative application of the Android platform.



LG showcased its new range of audio, visual and navigation (AVN) system solutions for connected cars at Google I/O 2014, the annual developer conference held in San Francisco. LG's advanced AVN system, which is expected to be available by 2015, enables drivers to simply connect their Android device via a single cable to vehicles featuring Google's in-car interface platform to easily and conveniently access their smartphones' features and functions. For example, drivers can view and control their favorite smartphone navigation apps or search their mobile phone's contacts to make calls and send text messages through the in-car display.



With the global connected car market expected to reach almost 60 million units and nearly USD 100 billion by 20181, LG's industry-leading mobile devices and in-car infotainment capabilities will play a key role in the future of Android Auto. LG is also a global leader in 4G LTE, the main connectivity solution for connected vehicles today and in the foreseeable future.



"As a top technology company with a strong mobile business, LG has a great deal to contribute to the connected car space," said Jong-rak Lim, vice president and head of In-vehicle Infotainment Development at LG Electronics' Vehicle Components Company. "LG will strive to strengthen its cooperation with OAA partners to bring connected vehicles to consumers sooner rather than later."