Android Auto will be initially supported in vehicles from 28 car brands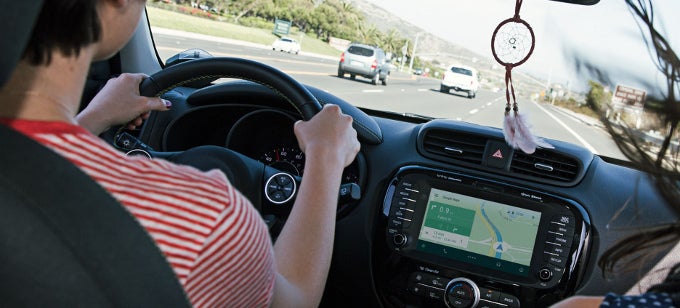 With yesterday's unveiling of
Android Auto
, Google is finally about to bring its open-source platform to the car. Just
as we already explained
, the concept behind it is downright simple – after you get into your vehicle and plug it a USB cable into your Android smartphone, the latter casts the interface of Android Auto right onto your vehicle's dashboard. You can then easily access simplified versions of several apps that you are most likely to use while driving – navigation, messaging, and music. The most important aspect of Android Auto? It's completely voice-enabled, courtesy of Google's Voice Search.
It is said that the first cars that support Android Auto will roll on the asphalt later this year. We are talking about Abarth, Acura, Alfa Romeo, Audi, Chevrolet, Chrysler, Dodge, Fiat, Ford, Honda, Hyundai, Infiniti, Jeep, Kia, Mazda, Mitsubishi, Nissan, Opel, RAM, Renault, Seat, Skoda, Subaru, Suzuki, Volkswagen, and Volvo vehicles. Some more premium car brands, such as Maserati and Bentley, are also included in the list.
Interestingly enough, some of the above-mentioned car brands have also expressed their intention to
support Apple's CarPlay
. This means that if your intention is to buy a Ford, Honda, Hyundai, Kia, Mitsubishi, Nissan, Opel, Subaru, or a Suzuki in the foreseeable future, then you'd most probably get to choose between Apple's and Google's ecosystems.
Well, how neat is that?
source:
Android
,
Apple