Pure Android version of Samsung Galaxy S4 will initially only be available in the US
38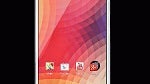 We know that much of the world was intrigued when Google announced the forthcoming Samsung Galaxy S4 running stock Android.
We know that interest was still piqued even after the price was announced too, $649 (and yes, the auditorium did get very quiet when the price was announced). Hardware aside, that may prove to be a tougher sell when a 16GB Nexus 4 costs roughly half that.
Still, we expect this "Google Experience" or "Nexus user experience" Galaxy S4 will sell rapidly when it launches on June 26th in the United States only. For those outside the US, fret not, Google will most certainly expand market availability, but we do not know if it will be as far reaching as where the current Nexus line-up is available.
If we had to gander a guess, there are two forces at work in that regard. First is LTE radios, it may not be practical to devote niche manufacturing to accommodate all markets. Next is Samsung, who has just launched its flagship device with all the trimmings of TouchWhiz and S-applications and so-forth, the culmination of significant development and investment in Samsung's own image. So even if this pure-Android SGS4 expands availability outside the US, we doubt it will have the reach of the Nexus line of devices.
Meanwhile, if you are stewing in envy over the prospect remember, there will most definitely be enterprising individuals looking to fleece the desperate of their hard-earned Pounds and Euros on eBay. Or, you can still pick up a thoroughly capable
Nexus 4
for a fraction of the price.
source:
CNET UK