Analyst says Google has given up on Motorola X phone
46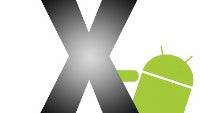 The
Motorola X phone
was expected to be the first big thing to come out of Motorola after Google acquired the company, but after months of development within Google the project has allegedly been returned to the original Motorola team developing it, according to Chinese analyst Sun Chang Xu. The reason Google is stepping away from the project is allegedly the fact that it could not achieve the level of innovation it aimed for.
This however does not mean that the X phone was killed. The device is still expected to come out, but it might feature less Google integration and possibly not run on stock Android.
In case you are wondering about the mysterious Sun Chang Xu, she is not a name often heard in the West, but is a popular analyst in China with more than 18 years of industry experience and over a million followers on local microblog Weibo.
That should give this rumor some credibility, shouldn't it?
source:
GSM Insider