LG enV Pro is canceled by Verizon
36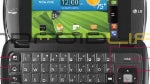 The LG enV Pro was supposed to be one of a multitude of handsets that Verizon was expected to launch on November 11th. Now, Big Red has decided to cancel the LG enV series first smartphone release. Apparently, the carrier's testers were not impressed with the dual screen device that has ancestors dating back to the LG VX-9800.
The enV series took a giant leap forward with the November 2007 launch of the LG Voyager which was Verizon's quickly put together answer to the Apple iPhone. The feature phone had one external touchscreen and one internal display and was equipped with an HTML browser-the first feature phone to be so equipped. The clamshell opened to reveal a well-reviewed QWERTY keyboard and the handset was capable of receiving VCAST television.
LG and Verizon took the Voyager one step further with the LG enV Touch. Unable to use the Voyager name because of a dispute with headset maker Plantronics, for a brief time period some were calling the handset the carrier's best phone. Improving on the responsiveness of the external touchscreen display, adding an accelerometer and a better browser, it took the launch of the Motorola DROID in November 2009 to eclipse the enV Touch.
The LG enV Pro was to take the line another step up. Flavored by Android 2.1, the model was to be the first smartphone in the series, albeit an entry-level handset. Now with the phone canceled by Verizon, we wonder if we have just witnessed the end of a very popular model for Big Red.
source:
AndroidandMe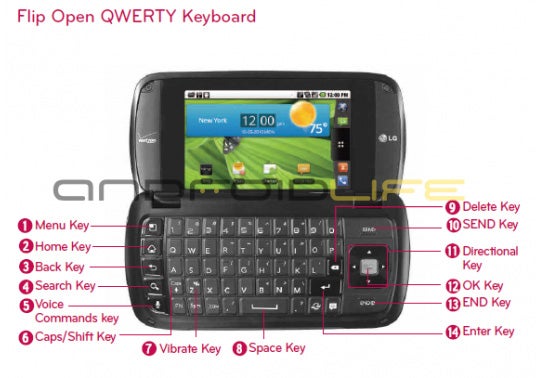 Illustration from the User Guide of the now canceled LG enV Pro, courtesy of Droid-Life
Recommended Stories