LG beats HTC to the punch as the LG Optimus 3D is launched
11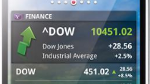 LG beat out HTC by seven days to win the race to launch the first
glasses-free 3D
enabled Android handset. The
Korean based manufacturer today released the LG Optimus 3D while the HTC EVO 3D is set to launch on June 24th as we have
reported
. In its press release, the Korean manufacturer touts the "
tri-dual architecture
" of its phone meaning it has dual-core, dual-channel and dual-memory., All you really need to know is that this is supposed to make the phone perform better when
multi-tasking
,
watching video
, or
playing a graphics-intensive game
.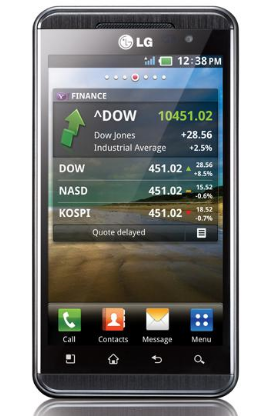 The LG Optimus 3D features glasses-free 3D images
3D content is supported without the need for
special glasses
. The effect can be seen easily on the device's 4.3 inch WVGA display. The dual 5MP lenses on the back capture video at 1080p for 2D and 720p for 3D. The power for producing the 3D effects comes from a 1GHz TI OMAP 4 processor.For some reason, LG has decided on 512MB of RAM and Android 2.2 out of the box, although an upgrade to Gingerbread is likely.
A number of special 3D features and applications are available for LG Optimus 3D users. A dedicated
3D YouTube
channel (www.YouTube.com/3d) allows 3D video to be uploaded and streamed. As
we told you
, LG and Wikitude have combined to offer the globe's first
3D Augmented Reality browser
which can be downloaded as an app from LGWorld (www.lgworld.com).
The LG Optimus 3D will be on sale originally in Europe and over the next few weeks, the phone will be available in over 60 markets. As you might have
read right here
, it is expected to be launched in the States later in the year as the
LG Thrill 4G
on AT&T.
via LG
Recommended Stories