LG VS876 is an Android smartphone bound for Verizon
4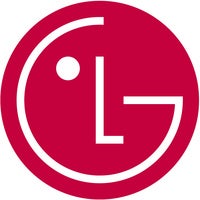 As we were checking out the newest gadgets at the FCC this morning, we came across a mysterious LG phone. It appears to be a new Verizon handset, judging by its VS876 model name and its support for LTE bands 4 and 13.
Unfortunately, we have no outline drawings of the device to show you, and we don't have much in terms of hardware specs either. What we
do
know about it, on the other hand, is that the LG VS876 has a removable 3000mAh battery and a screen of about 4.7 inches in diagonal. In addition, it supports Bluetooth, NFC, and Wi-Fi at the 2.4 and 5GHz frequency bands. The filing also lists the dimensions of the LG VS876 – it is 5.18 inches (131.6 mm) tall and 2.6 inches (66 mm) wide.
Nothing about the phone's software has been mentioned anywhere in the FCC documents. A report on the UPnP site, however, confirms that the LG VS876 is an Android smartphone.
That's all we know about the LG VS876 so far. We'll keep our eyes open and update you in case we find out more about it. For further details, feel free to personally inspect the FCC papers below.