LG Optimus Vu II specs surface: same unwieldy 5-inch screen, significantly upgraded hardware
16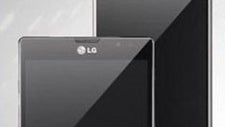 The
LG Optimus Vu II
is true embodiment of the monster phone concept. It is the successor to LG's first Vu phablet - a very wide, virtually impossible to hold with one hand device with a 5-inch screen and a strange 4:3 aspect ratio that was tailor-made for TV programming and the Asian public that watches it on phones on long public transit rides.
Now, we have the specs of the Optimus Vu II leak out and it's not much different than the original in terms of its form factor, but on the inside it comes with significantly upgraded internals. First, the chip that powers the second-gen Vu is a dual-core Snapdragon S4 MSM8960 with each of the cores clocked at 1.5GHz. Next, the RAM memory is now double, at 2GB.
The Vu II is expected to run on Androdi 4.0 ICS out of the box and feature the same 5-inch screen with a resolution of 768 x 1,024 pixels. LTE connectivity is included and a 2,150mAh battery powers the jumbo phone.
We have no word yet on U.S. pricing and availability, but if we were to judge by the original, Verizon Wireless is one likely candidate that could get the new LG phablet.
source:
IT Tong
via
Engadget