LG G8 ThinQ leak suggests lower than $1,000 retail price
13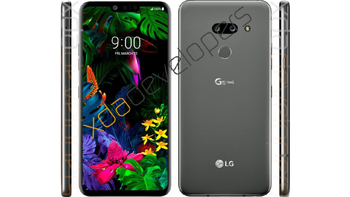 LG has already revealed the name of its next flagship, the
G8 ThinQ
, but it also shared some
details about the phone's selfie camera
. Over the weekend, another piece of information about the LG G8 ThinQ emerged, but this time it has nothing to do with the hardware inside.
Apparently,
redditor
livedadevil
was able to get its hands on a screenshot showing the retail price of the LG G8 ThinQ in Canada. According to this screenshot, LG's flagship will cost $1,199.99 CAD, which translates in about $900 USD.

Although it may seem pretty high at first glance, it's worth noting that the price mentioned is for the 128GB model, which could be the most expensive variant LG will reveal next month. Of course, prices might be slightly different in the U.S., but we doubt it will go lower than $850 unless the phone comes with a special pre-order deal.
LG announced
that the G8 ThinQ will be officially introduced at MWC (Mobile World Congress) 2019 on February 24. The phone is expected to go on pre-order during the same week, but it might not hit the shelves until March.