LG G7 ThinQ new Second Screen menu leaks out: Rounded app corners & notch customization
19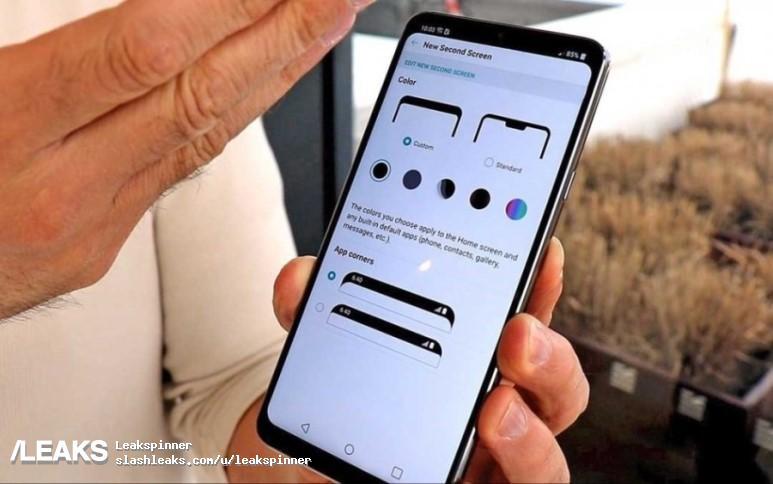 A just-recently leaked real-life image of the LG G7 ThinQ spills the beans on the display submenu of the device's settings, not only once again revealing that you will be able to customize the display notch, but also tinker with the actual corners of the display.
Seems users will be allowed to go with either trendy rounded corners or more classical edgier ones, which are still slightly rounded, it would seem.
Aside from that, it seems that the color of the display horns surrounding the notch will be user-customizable. A slew of color options are seemingly available outright and will apply to the home screen and the default apps, but we are unconvinced anything beyond black would look good in such a scenario. Change our mind, LG.
As a reminder, the LG G7 ThinQ will be unveiled next week, on May 2. You can check out all of its rumored features in our dedicated rumor review.