LG G7 ThinQ will have a Super Bright 6.1-inch display
26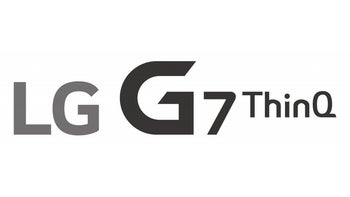 While the
LG G7 ThinQ
is not official yet, LG just revealed what would surely be one of the phone's key stand-out features. The company's next flagship phone will be equipped with a Super Bright display, as LG calls it. And it is a fitting name indeed, seeing that the panel can hit 1,000 nits of brightness, which is impressive for a smartphone – and almost double the brightness output compared to the G6 and the V30.
Having this extra brightness is beneficial in outdoor light conditions as it makes the screen easier to see under the sun. At the same time, power consumption has been reduced by as much as 30 percent compared to last year's LG G6, the company highlights.
The screen will also have a notch, judging by the image accompanying the press release. This doesn't come as a surprise given the LG G7 leaks we've had over the past few weeks. However, it may be possible to "hide" the notch by applying a black background to it, as it is seen in the second screenshot.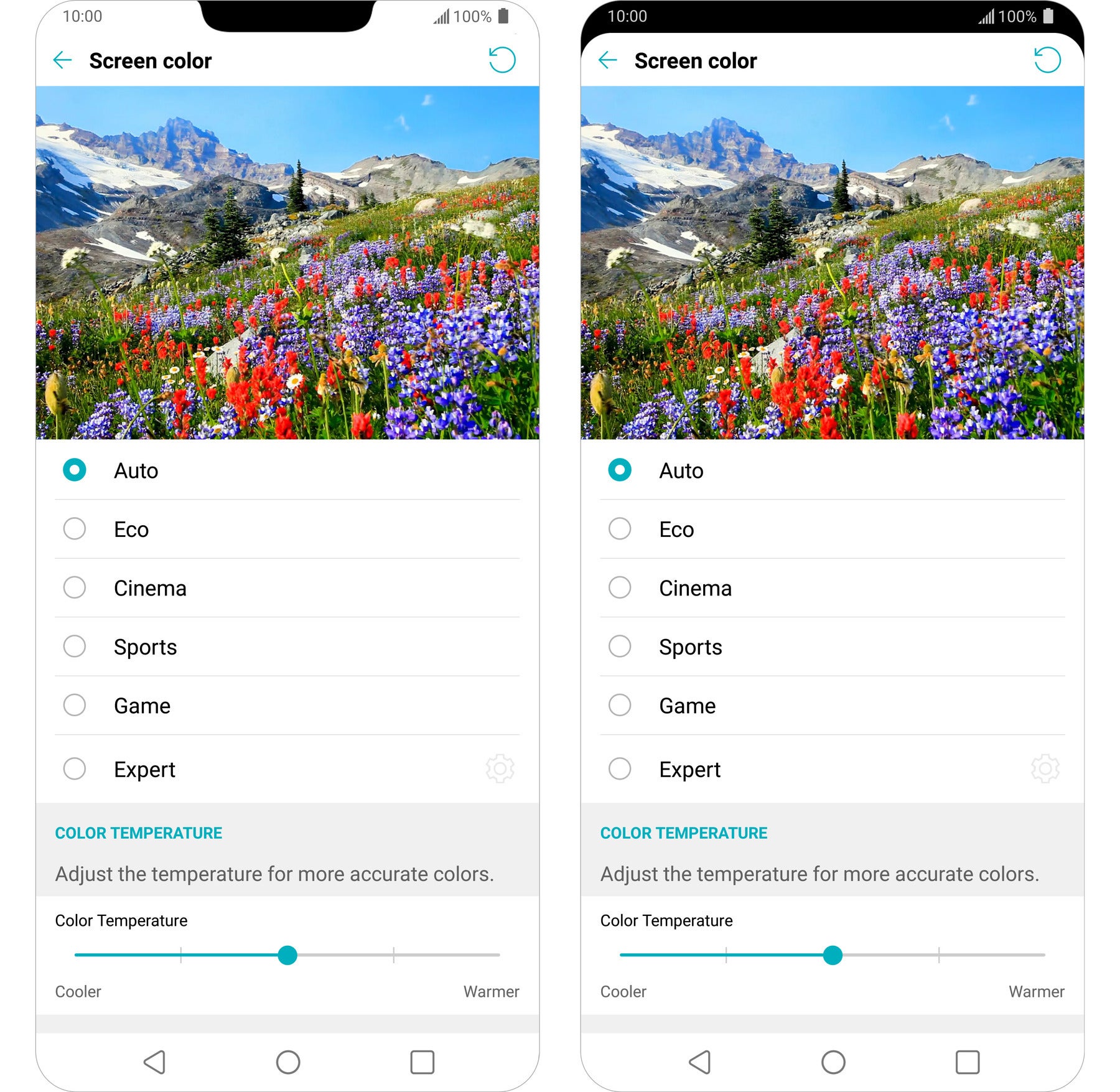 The LG G7 Display Settings menu
LG chose to stick with IPS LCD technology for the LG G7 ThinQ and its Super Bright display. The panel measures 6.1 inches in diagonal and has a resolution of 3120 by 1440 for a 19.5 to 9 aspect ratio. In other words, the screen will be even taller than the one we had on the G6. 100 percent of the DCI-P3 color space is covered by the G7's display, which is a nerdy way of saying that it can technically deliver brighter, prettier colors. Power users are given the freedom to choose between six display modes and fine-tune color balance to their preferences.
That's all the official information LG passed along today, but rumors have many of the remaining blanks filled up. It is said that the LG G7 will be powered by a Snapdragon 845, paired with 4GB of RAM and 64GB of storage. Meanwhile, leaks indicate that the phone will come with dual main cameras, a rear-mounted fingerprint reader, a power button on the right, and an extra button on the left for quick access to Google Assistant. The LG G7 ThinQ is set to be publicly announced on May 2 at an event in New York.
New Super Bright Display Allows Stunning Display Quality While Lowering Power Consumption
LG's upcoming premium smartphone, the LG G7 ThinQ, will be equipped with a brand new 6.1-inch display QHD+ (3120 x 1440 resolution) FullVision display that is rated at a maximum of 1,000 nit, making it the brightest and most vibrant display on the smartphone market today.
Powered by LG's latest LCD technology Super Bright Display, the LG G7 ThinQ allows users the convenience of operating the phone in almost any lighting condition, notably under bright sunlight while reducing power consumption by as much as 30 percent than the LG G6.
Building on the well-received LG G6's display-to-body ratio, the LG G7 ThinQ will be easy and comfortable to operate and hold in one hand, especially with the ergonomic and beautiful curved tempered glass. The previous 18:9 FullVision display of the LG G6 has also been enhanced on the LG G7 ThinQ with a new 19.5:9 FullVision screen ratio complemented by almost 50 percent slimmer bottom bezel than its predecessor.
Color tones on the LG G7 ThinQ will look rich and natural even under bright light courtesy of the newly developed Super Bright Display by LG that covers 100 percent of DCI-P3 color space. Additionally, the LG G7 ThinQ can automatically adapt to six screen color settings for different content such as Auto, Eco, Cinema, Sports, Game and Expert. Auto mode enables LG G7 ThinQ to automatically analyze current content, such as video, game, photo or web, and optimize display setting while reducing power consumption.
For power users that are looking for total control over their smartphone's display, the LG G7 ThinQ allows users to fine-tune the screen by conveniently scrolling each RGB color level option while supporting modes are activated. LG has offered a similar feature with its camera in the past for shutterbugs, and it is doing the same for users desiring a higher-level degree of control with their displays.