LG G6 vs Samsung Galaxy S7 edge: From Korea with love
40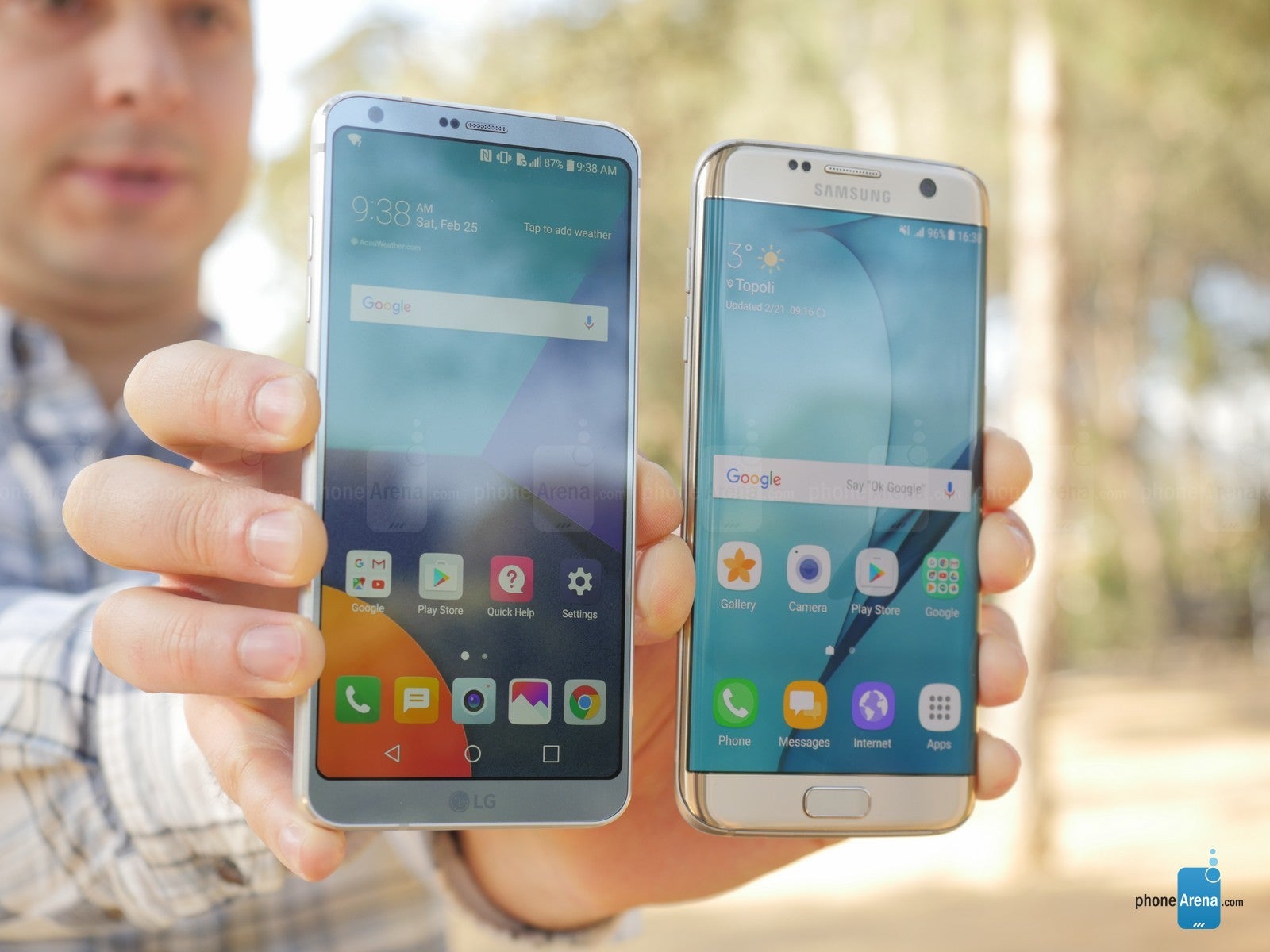 It's perfectly safe to say that the LG G6 is the de facto star of MWC 2017. LG's latest flagship, the brazen new LG G6 just arrived with the hopes of smashing its existing competition and becoming the new catwalk star in the spotlights. Achieving this, however, will not be the walk in the park LG might have in mind - exciting or not, the LG G6 will still have to tackle some serious competition on the way.
The Galaxy S7 edge is one of the main 'old' rivals of the G6. It's a phone that resides in the same market segment and is among the more popular devices around the world as you can find this one in many a pocket. The G6 is intended to chip away a large bunch of Galaxy S7 edge users over to LG's camp, and it seemingly has the right tools for the job. Will these be enough? Time will tell, but we can easily see many existing S7 edge users flocking to LG's camp sometime in the future.
We had the chance to spend some time with the LG G6, and we also had a Galaxy S7 edge on us: one thing led to another and we came up with a 1v1 hands-on comparison. Let's see how these South Korean beauties fare!
Design
It's easy to deem the G6 a 'boring phone'. Its design is utilitarian and clean, with function taking precedence over form. The front of the device is mostly display thanks to the exceptional screen-to-body size ratio of roughly 80%. If we are to be honest, we'd admit that a Galaxy S7 edge might be more likely to catch your eye with its sexy curvatures.
Say metal and glass and you will be successfully nailing the build materials of either the Galaxy S7 edge and the G6. The two devices are pretty similar in terms of design as they boast metal frames complemented by glass up front and back. All vices and virtues of glass apply to the G6 and the S7 edge - they sure look shiny, but lots of wiping will be needed if you want to keep those in presentable smudge-free condition. At least the back of the G6 is completely flush — neither the fingerprint scanner nor the camera module are protruding, whereas the Galaxy S7 edge sports a little camera bump. Yes, this one is small, but the phone is not completely flat either.
When it comes to pushing the screen-to-body ratio boundaries to the maximum, the G6 and the S7 edge have a lot in common. However, they way they are doing it is pretty different - Samsung seems to be quite fond of the side-sloping displays it has been employing for a while now, whereas LG has decided to trim the top and bottom bezels of its newest flagship as much as possible. In the end of the day, the G6 has a superior screen-to-body size ratio, but it's worth noting that the S7 edge is not that far behind.
Although the G6 is packing a 5.7-inch display, it's a bit shorter and tighter than the S7 edge. The latter is thinner, but it only fits a smaller 5.5-inch edge in a body that's actually larger than the G6 — this is where LG's efficient G6 and its superior screen-to-body size ratio come into play. LG seems to have a winner here, as hardly any widely-available smartphone comes with such a large display given its sub-150mm height. Amazing!
In terms of usability, you will have to pick your poison. You will have to stretch your palm more if you want to open the notification drawer of the G6, and we can imagine some bad things happening if it somehow slips out of your hand while you're doing that. In this regard, the S7 edge with its "shorter" display feels a bit easier to use with a single-hand. Moreover, we still find front-positioned fingerprint scanners a bit more easier to use than rear positioned ones - don't get us wrong, the fingerprint scanner at the back of the G6 which doubles as a home button is relatively easy to locate, but it stills requires a bit of fiddling around before your finger finds that sweet spot. With the S7 edge, you always know where your finger needs to rest.
We also can't help but love the fact that both South Korean superstars are IP68-certified and are water and dust resistant. This means that you can dunk either in up to 5 feet of water for 30 minutes and they will definitely survive. Way to go!
Display
As we already mentioned, the G6 boasts a 5.7-inch display in a body that's more compact than many 5.5-inch devices out there. Aside from that, the other main highlight of the G6's display is its unorthodox 18:9 aspect ratio. LG's end goal is clear - with more and more Netflix and other movies shot in the 2:1 Univisium format, phones like the Galaxy S8 and LG G6 may embrace the up-and-coming 18:9 aspect ratio for their displays, fitting more scene in the frame, and allowing for taller, narrower devices, as well as better split-screen multi-tasking courtesy of Android Nougat.
It's also important to say that the G6 supports both HDR10 and the Dolby Vision technologies, which offer a more compelling and immersive media experience.
In terms of sharpness, the G6 employs a QHD display with a resolution of 1,440 by 2,880 pixels. This works out an excellent sharpness of 515 pixels per inch, which should be more than enough for your everyday needs, especially if you're not an aircraft pilot with perfect 20/20 vision.
In the meantime, the Galaxy S7 edge utilizes a way more regular 16:9, 5.5-inch display of the Super AMOLED type (which is a signature for Samsung). This one is also a QHD specimen, but with a resolution of 1,440 by 2,560 pixels, which works out a delightfully crisp pixel density of 534ppi. We've already had the chance of thoroughly testing that display, which still is one of the most accurate AMOLED displays around. Sure, the Pixel XL is bold and vibrant, but that's not necessarily a good thing - the S7 edge fares better in this regard.
Interface and functionality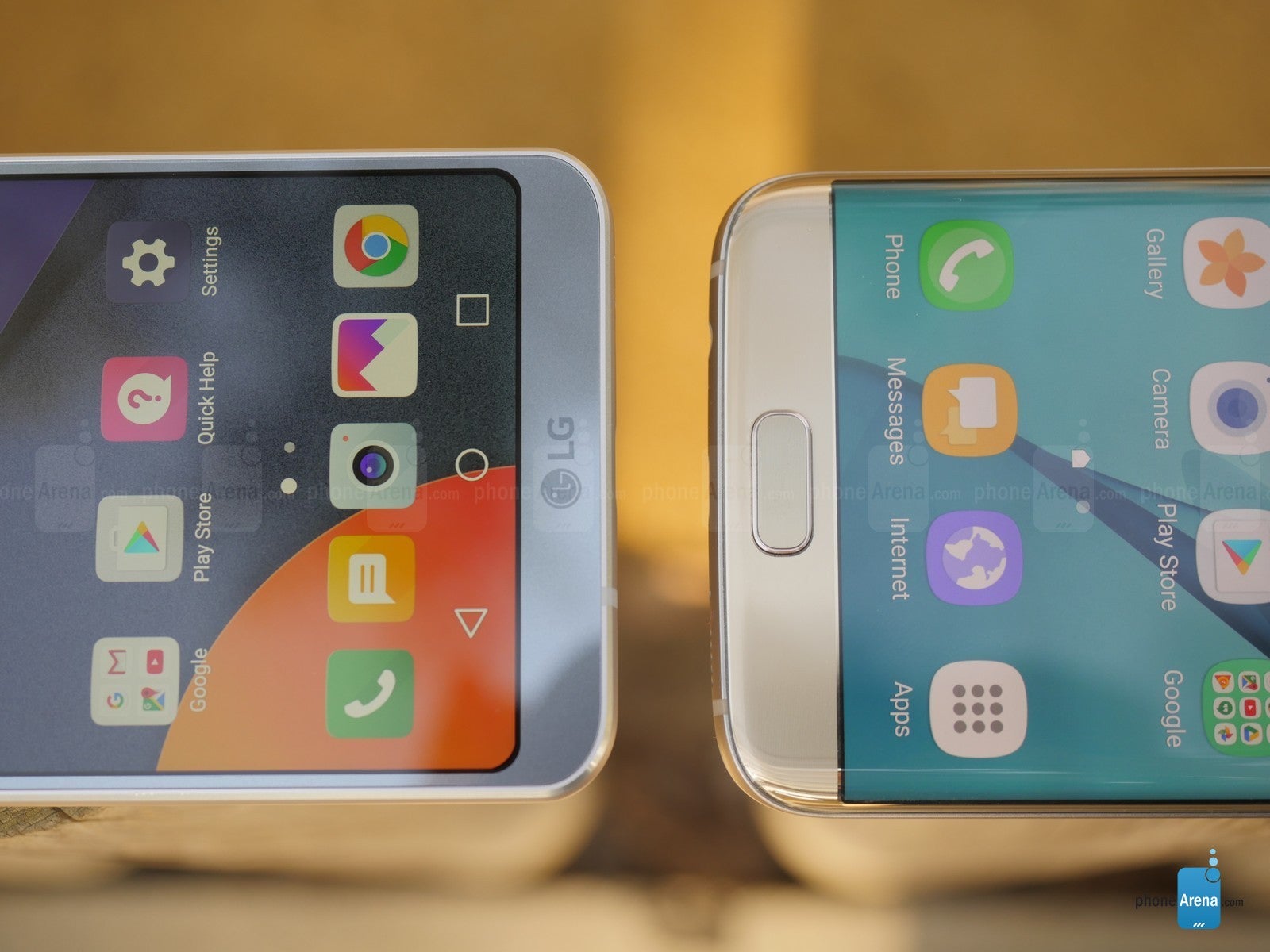 You will get Android Nougat on both devices, though your mileage will definitely vary when it comes to additional features and functionalities. It's important to say that the G6 will hit the shelves with Android 7.1 aboard. The interface of the G6 is mostly similar to what you'd get from the Nougat-running LG G5. The G6, however, brings forth some updated iconography for the apps and the interface, as well as a bunch of cool new shooting modes that are not available on any other device. For example, the Grid shooting mode lets you easily snap perfectly square pictures that are Instagram-friendly. Customization freaks will likely be pleased to find that LG's theme support has also made the cut, allowing you to spice things up in a jiffy.
In Samsung's camp, things became pretty intriguing when the Nougat update arrived. It definitely overhauled the software experience by adding a plethora of major new features. For example, you now get to choose the output resolution of the Galaxy S7 edge's display, as well as enable a new "High performance" mode that revs things up. Visually, Samsung's new interface now looks more modern, streamlined, and intuitive.
Apart from looking cool, the sloped display of the S7 edge also lets you easily access different apps and features of the phone thanks to the Apps edge interface. We are yet to see any real-life benefit of that one but to each their own.
Both devices also come with Always On displays that show useful info while the phone is asleep. Ever since the G5, LG's take on the matter allowed third-party apps to have their respective notifications show up in the Always-on display, whereas Samsung's initially didn't. That's changed now - either phone will show you the icon of any app that is attempting to send you a notification. Oh, and the G6 now allows you to control the brightness of the Always On display, but have in mind that increasing that might take a toll on your battery mileage.
We've left the dessert for last - the G6 is the first non-Pixel device that comes with the Google Assistant built-in, and that's great. You can use this one just as you'd do on a Pixel - just hold the software home button and interact with the smart assistant. Simple as that! The S7 edge does not have such a feature on board, but if rumors are to be believed, Samsung will be making big strides in this area in a month or so.
Performance
In terms of performance, the LG G6 comes with a Snapdragon 821 chipset on board. This one is a quad-core affair running at 2.4GHz and is roughly 10% faster than its predecessor, the Snapdragon 820. That one is also a quad-core chip running at 2.15GHz that happens to be powering the Galaxy S7 edge.
However, we really can't say that there is any significant difference in real-life usage.
There're 4 gigs of RAM on both devices, which is okay. True, there are phones that offer more than that, but unless you're a heavy power user, you probably wouldn't notice that some apps get dropped from the memory of your device. Still, we admit that 6GB of RAM would have made the G6 a more appealing pick for specs freaks, but for the regular user out there, this wouldn't be of much difference.
Indeed, from our brief experience with the G6, we can assure you that it's as snappy and responsive as you'd expect a 2017 Android flagship to be. The same applies to the Galaxy S7 edge, which is also pleasing to use as a daily driver. In reality, we can say that both are perfectly comparable in terms of raw performance and are among the top dogs on Team Android.
Another thing we should add is that both phones allow their owners to expand the total available storage by throwing in a microSD card in the provided slot. It's great that both Samsung and LG are keeping an ear close to the ground - microSD slots rarely get used, but whenever a company ditches these, the vocal minority screams at a ferocious rate.
In the battery department, the G6 pleasantly surprises with a 3,300mAh juicer, support for either the WPC and PMA wireless charging standards, as well as Quick Charge 3.0 compatibility. LG says you can get as much as 50% charge in just 35 minutes. In the other corner, the S7 edge also boasts wireless charging and quick charging, but it has a larger 3,600mAh juicer that will likely last you longer, but we are yet to test G6's battery life.
Camera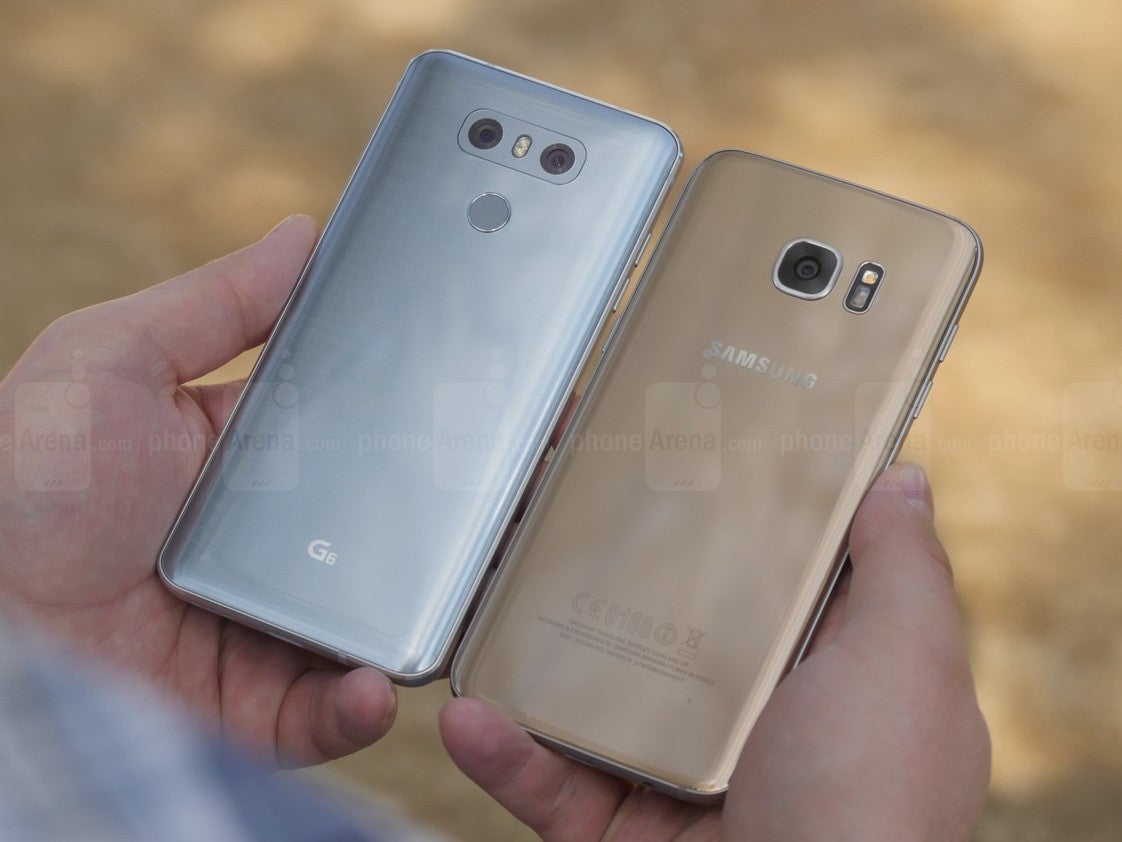 LG sure does love its dual-cameras. The V10 had one, the G5 had one, the V20 had one, and now the G6 has one, too. Just like the devices we mentioned, the new flagship employs a regular camera with a 71-degree field of view and a wide-angle one with an FOV of 125 degrees. Both of these share the same 13MP sensor. At the front, we have a 5MP snapper with a 100-degree field of view. When you feel like snapping selfies, you can choose between a regular and a wide selfie mode, akin to the rear camera setup.
LG seems pretty proud of the various new shooting modes it has thrown on board. These are a bit gimmicky, but we can see a certain why a certain crowd might want to use them - these help you compose and snap artsy pictures for Instagram relatively easy. Snap shot, for example, lets you take a shot and preview it right away, Grid shot lets you easily make collages, and so on.
On the other side, we've got the 12MP shooter of the Galaxy S7 edge, which is a traditionally strong performer. There are no wide-angle cameras of any kind here, just a good ol' regular one at the back that usually yields excellent-looking images. That's due to the combination of a 1/2.5" sensor with 1.4μm pixels and f/1.7 optics. There's also a Dual Pixel technology for faster and more accurate autofocus. This is possible thanks to the fact that each pixel of the camera sensor features two diodes that assist the camera's focusing process.
Rest assured that we are prepping our dedicated camera comparison that will show you how the G6 fares against a bunch of quite popular smartphones, but here is a sneak peek of the G6 and the S7 edge battling against one another in similar conditions.
< LG G6
Samsung Galaxy S7 edge >
Here are a few more samples for you to ogle at:
Expectations
With the G6, LG clearly shows that it's more than willing to step its game up and provide its fans with a host of meaningful improvements and upgrades that are way more likely to be beneficial than add-on modules and whatnot. Even more so, LG's desire to break the mold and be among the first companies that come up with space-efficient devices will probably be highly-regarded by early tech adopters. It surely feels like a step in the right direction.
Should you upgrade to the G6 if already own a Galaxy S7 edge? Tough question. Both devices are surprisingly similar in multiple areas and the transition to the G6 might not feel so earth-shattering. To add up to that, the curvaceous Samsung flagship still has tons of charisma and appeal as well as a few unique features on its own.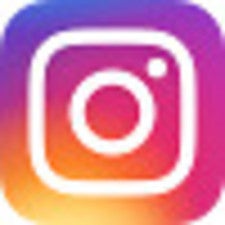 PhoneArena is on Instagram
. Follow us to stay updated with fresh news and flashy media from the world of mobile!