LG G6 Q&A: Your questions answered!
10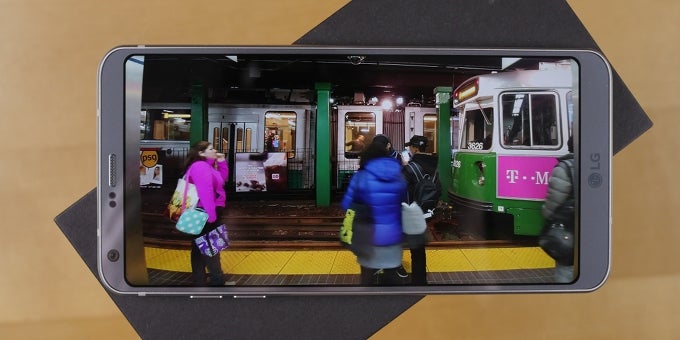 Some time ago we let you ask us anything regarding the LG G6, the phone that wears his ambition on the sleeve. Well, you did ask a lot of questions and we tried our best to answer as many of these as possible. Without further ado, here goes:
donrox
:
"why does the review lack tests and details that used to be present in previous reviews like screen test, cpu/gpu benchmarks, battery benchmarks ..."
PA
: The software of the reviewed unit was not final. As software optimizations can really alter such tests, we decided to not make any benchmarks. These will be added once the finalized software gets released.
trojan_horse
:
"Question: How does the G6's 18:9 aspect ratio fare when viewing videos which are tailored for the standard 16:9? Any sort of distortion?"
PA
: When you're watching 16:9 videos on the G6, it gets letterboxed and you will see black bars on the sides. When it comes to apps, LG allows users to rescale these so that they fit on the screen without getting distorted. We have a tutorial on how one can do that -
check it out right here
.
shy2papa
: "
How is the main camera quality compared to the g5 and how is the speakers quality compared to the g5
"
PA
: Although it's not running final software and things might greatly change after LG pushes that one to our unit, the G5 currently has the upper-hand in image quality in comparison with the G6. At the moment, the LG G5 actually beats the G6 when it comes to overall image clarity. Zooming in on the G5's images reveals plentiful details, while on the G6, these are artificially boosted by introducing sharpness in post-processing. Wide-angle photos are of comparable quality, although you should be able to squeeze more detail out of the G6's wide photos.
As far as sound goes, both phones have single bottom-firing loudspeakers producing loud and clear sound, without crackling at the highest volume setting. However, we find that the G5 is the better sounding device, having a bit more depth in the lower end of the spectrum.
Read more:
surethorn
:
"Are there settings for video recording sound, most of the reviews I have seen have such tinny sound, my worse than samsung phones? Could you produce samples."
PA
: Yes, there are audio quality settings that relate to video recording. You can enable Hi-Fi quality sound recording from the dedicated video settings menu in the camera app. However. said Hi-Fi audio can only be played back in apps that support Hi-Fi audio.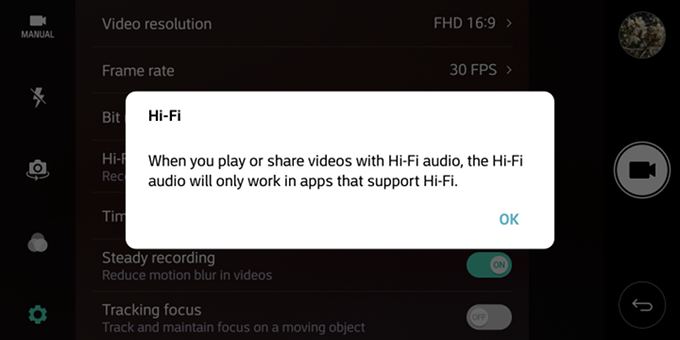 A_A_A
:
"What is overnight battery drain with turned off WiFi, 3g and other communications (except connection to cellular network)?"
PA
: We will abstain from answering that question due to the fact that our review unit is not sporting finalized software. As you can imagine, software plays a large role in overall battery optimization.
nh1402
:
"How painful is it to use the phone with one hand? to reach the top left or right side of the display?"
PA
: It depends on the size of your hands, but in general, there's a good chance you won't be able to reach it all at once in one-handed operation. True, you will likely have no problems reaching the opposite edge of the display, but the height will make reaching over to the notifications shade a bit of a cumbersome task. Thankfully, one can enable an auxiliary button for the software navigation bar that allows you to easily open the notification shade.
Plasticsh1t
:
"Is the price justified for its features?"
PA
: This answer to that one will vary from person to person, but remember that you get a lot of phone for the price LG asks.
davidsci
: "
Is there a led for notifications? For the slow motion vidéos 240 fps
?"
PA
: There is no LED light for notifications. Slo-mo videos top at 120fps when shot in 720p HD quality.
Candidskeptic
:
"Can the bootloader be unlocked to root it?"
PA
: You can OEM unlock the bootloader by flicking the respective toggle in Developer options.
Clars123
: "
I noticed the G6 lets you alter content resolution. Can you explain the difference between how the same apps look in 16:9 , (17.5:9?) and 18:9?"
PA
: Yes, if you opt for apps and games to be displayed in the regular 9:16 mode you will have to cope with some black bars at the top and bottom of the screen. We've already covered this topic in detail
right here
.
Courage
:
"How good is the front camera?"
PA
: It's not half-bad, it produces likeable selfies. Have in mind that as usual with LG's cameras, skin might look a bit waxy, even with all beautification effects turned off. Here are two samples with both cameras.
ram_qashow
:
"Did you notice a difference between the G6 and the G5(running nougat) in terms of performance?"
PA
: Not much. Real-life performance is great with both phones, and we'd call them equally fast while performing every-day tasks. But you should be getting slightly better framerates with the G6 while playing heavier games, so there's that.
AmashAziz
:
"Are the speakers of the phone as loud and clear as the iPhone 7 Plus?"
PA
: As we mentioned in our review, the single speaker on the G6's bottom edge is slightly quieter than some of its peers, but still very much capable of the kind of output levels we demand.
oldolives216
: "
My question: Does LG G6 has ALWAYS ON DISPLAY
?"
PA
: It has one. Notifications from any app will appear on it; you can also choose between an analog and a digital clock or even put a signature on it. You can also make it brighter if you wish so, though this will drain your battery at a faster rate when the phone is in standby.
R-vjn
:
"Can we do manual focus on the wide angle lens camera? Can we disable EIS and use OIS alone in the normal angle camera?"
PA
: No, you can't manually focus the wide-angle camera of the G6 since it's a fixed-focus one. And no, you can't disable EIS or OIS.
vuyonc
:
"Is the display panel true 10 bit colour or 8 bit with FRC?"
Xperia14
:
"How does the camera perform in low-light?"
PA
: The narrow one performs better than the wide-angle sensor due to its larger aperture which sucks in more light. The narrow camera's optical stabilization also helps in this key area.
Xperia14
:
"How is the contrast of the screen and what is your impression of the screen in general?"
PA: Refer to our initial review of the G6, where we've summarized our impressions. Here's a quote from that one: "Though our measurements confirm that the display is decently bright, it often felt like it was on the dimmer side when actually using the G6, especially outdoors. It also exhibits a cooler color temperature – but short of some pre-set blue-light-reduction options for nighttime usage, there's no way to customize that look. Color reproduction isn't superb, and while it's better than many phones, there's a touch of AMOLED-style (which this LCD panel very much is not) over-saturation at the top of the screen's output range."
Xperia14
: "
Is it comfortable to hold or does it have sharp edges at the sides (like the Z5 had)?
"
PA
: There are hardly any sharp edges on the G6; it feels pretty good in one's hand. Of course, that depends on your definition of "sharp", but there's little in common between the edges of the G6 and that Xperia Z5 you mention.
Recommended Stories