LG G6 vs LG G5
20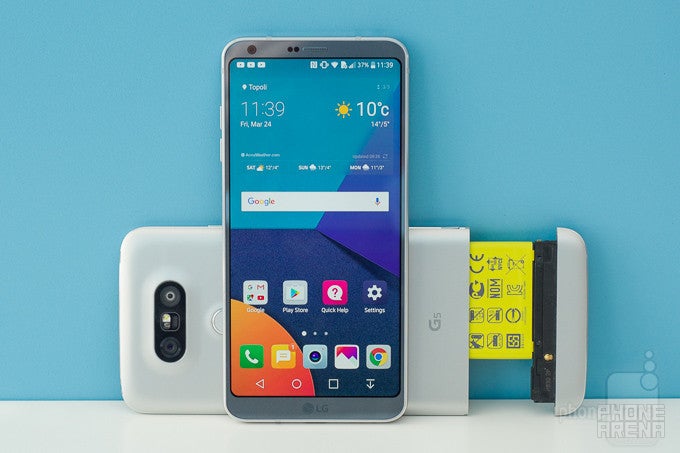 Introduction

Note: This comparison was made using a pre-production LG G6 running close-to-final software. While not much is expected to change for the final version of the phone, we've still decided not to display any benchmark results or charts. We'll update the comparison as necessary once we receive the finalized software release.
If I had a dime for every time I saw someone using an
LG G5
in public, I doubt I'd have enough cash to get me a bottle of soju. The phone didn't sell as well as its maker hoped, and even though technically it wasn't a poorly made device, its modular design didn't strike a chord with the average consumer. That's probably why the new and much-refined
LG G6
skips on modules entirely, instead focusing on bringing practical improvements that the majority can benefit from – a move in the right direction, I'd say. So, why even bother with this comparison then? Well, because there's a few very good reasons why a G5 is still worth considering.
Design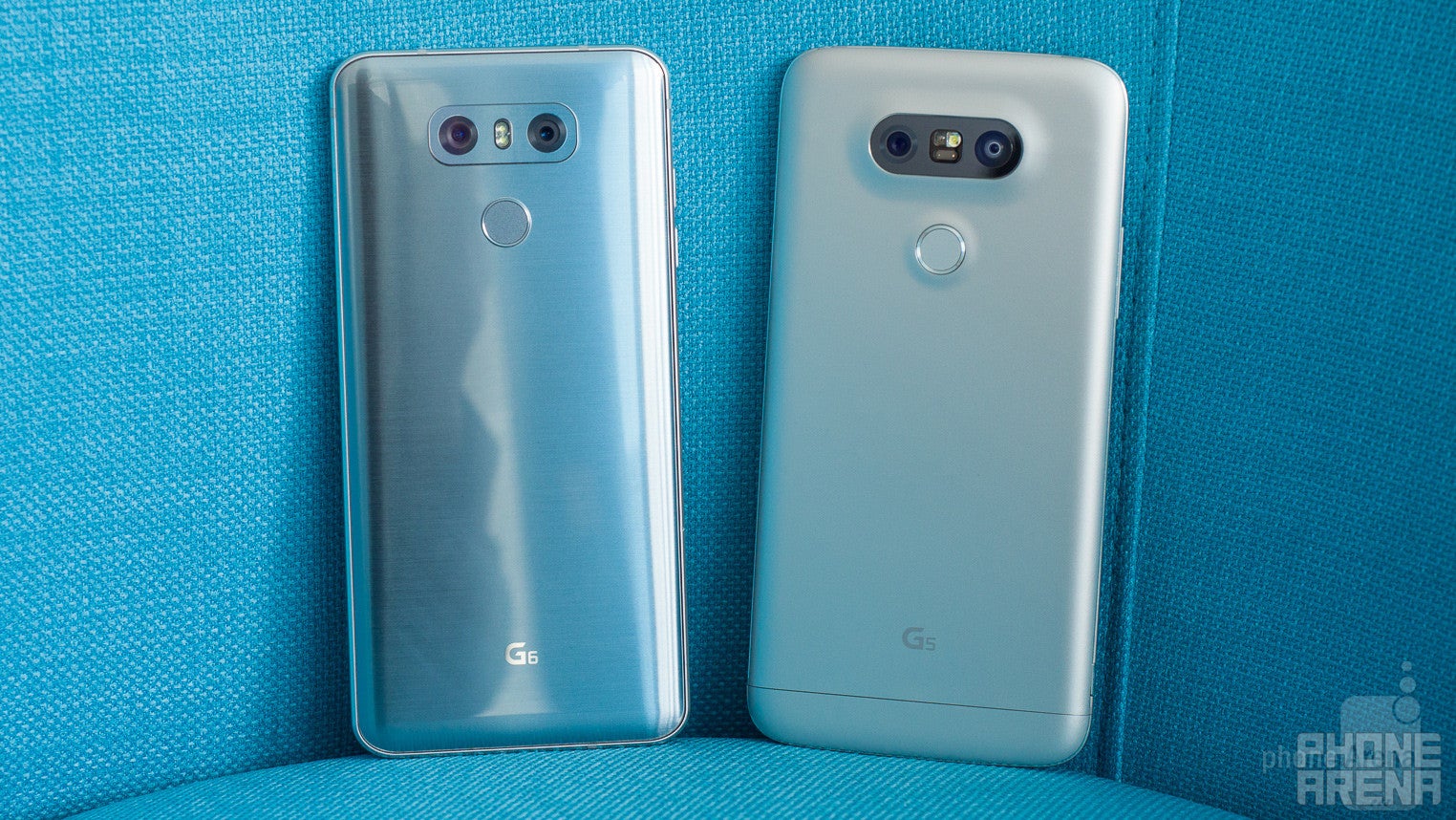 But design probably isn't one of these reasons. Placed next to the LG G6, the LG G5 does indeed look like a last-generation product, seeing how the newer model makes much better use of the real estate up its front. Although the G6's screen is 0.4 inches larger in diagonal, both handsets have pretty much the same footprint.
While looks are a subjective matter, I'm going to go ahead and say that the G6 is the more appealing handset. True, there's already more than enough phones combining a glass back with a metal frame, but the look achieved by LG for its new flagship feels modern and stylish, especially with how the camera hump has been practically eliminated.

With its silvery surface and contrasting black front, the LG G5 reminds me of Eva from Wall-e, which can't be a bad thing. Its metal construction means that there's less glass surfaces that can scratch or crack, while the removable battery is a feature a small fraction of users still demand. But I'll take the G6's waterproofing and bigger battery over the ability to swap cells any day.
As for the LG G5's modular design, that's hardly a selling point right now. Out of the two (yes, two) modules LG released for the phone – a Hi-Fi audio DAC+amp combo and a camera grip with extra battery – only the latter made it to the US, and it's not like you can't take awesome photos without its help.
Display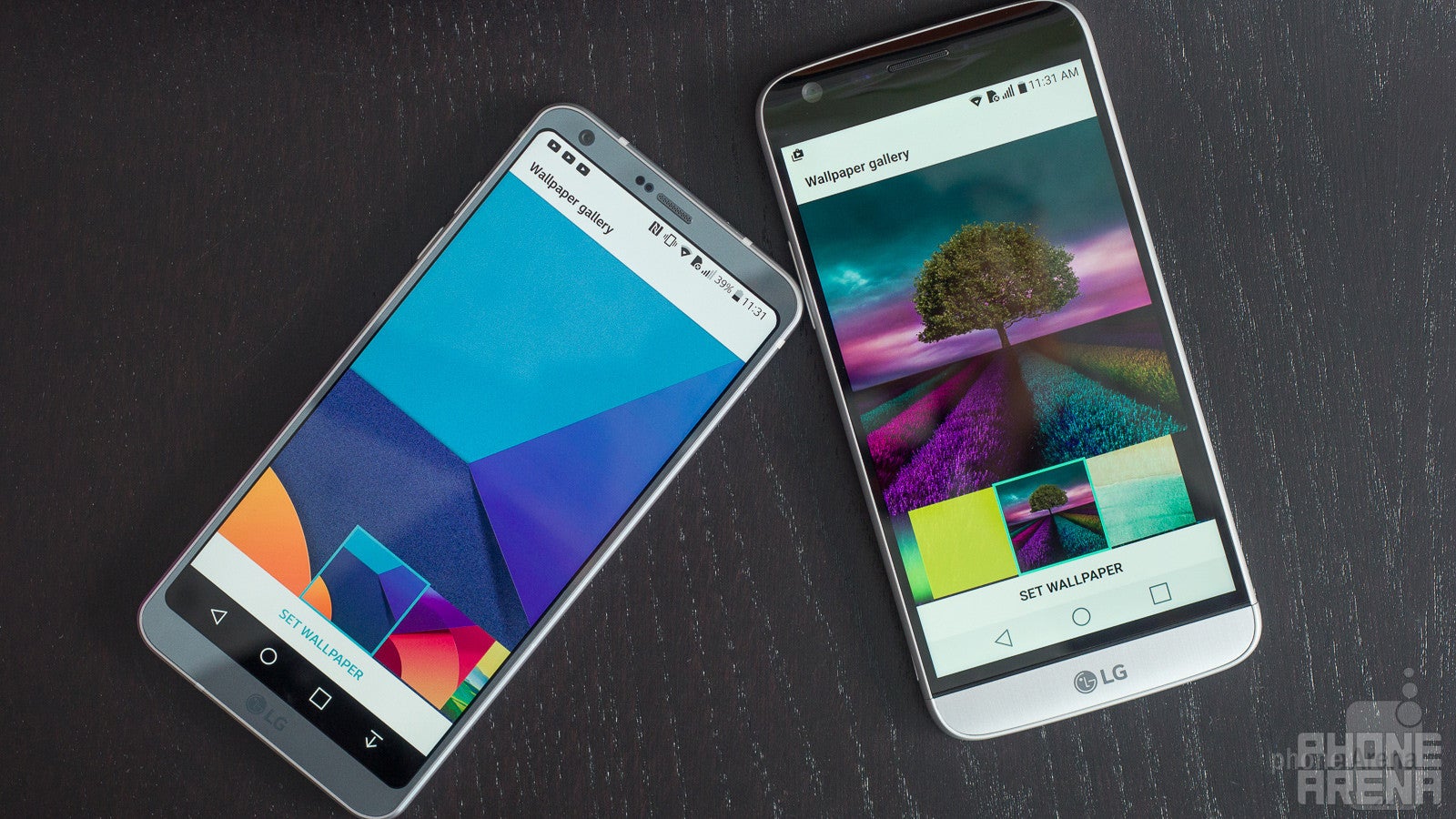 Notice something unusual about the G6's display? It is special in many ways, and not only with its curved corners. The phone's so-called FullVision display employs an unusual aspect ratio of 18:9 as opposed to the traditional 16:9 ratio used by most other phones, including the LG G5. In other words, it is slightly narrower, but also taller than other screens of similar size.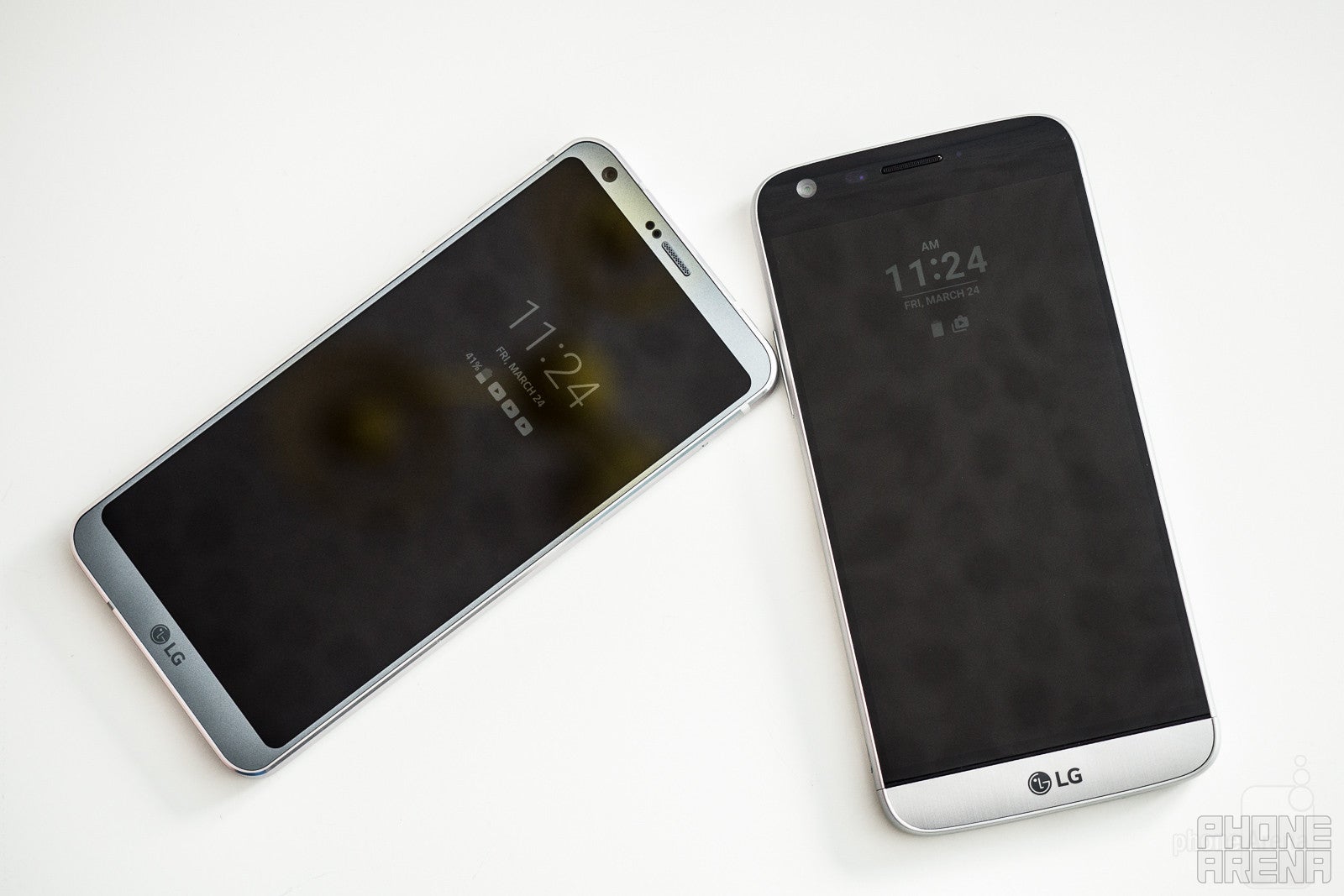 Always-on displays
There are several benefits to LG breaking the status quo, the most important of them being that the new display proportions allow the G6 to provide a large display area while remaining easy to operate single-handedly. On the downside, most online video content isn't optimized for these new proportions, while some apps and games might not be able to fill the screen properly without manual tweaks. That's why the G5's traditional 16:9 display is still relevant, and will be for many years to come.
On the technical side of things, the two displays are equally sharp and detailed, packing a very similar number of pixels per inch. But the G6's screen has the benefit of being brighter, thus potentially easier to use outdoors. It also has Comfort View – a blue light filtering feature intended to be used at night to reduce the strain on your eyes and mind. The screen is also capable of displaying HDR video content, which is something I'll cover in depth in the Multimedia section of this comparison.
One more thing I have to mention: LG introduced its Always-on Display solution on the LG G5, allowing the time, date, and notification icons to be displayed on the screen even while the phone is in stand-by. The feature is also present on the LG G6, now displaying information in a larger font for increased legibility, and with the option to increase the maximum brightness. But as convenient as they are, you should also know that both Always-on Display implementations have an impact on battery life, so feel free to turn them off if you'd like to extend that.
Recommended Stories