LG G5 launches in South Korea, first Jason Statham commercial can be seen (and never unseen) here
21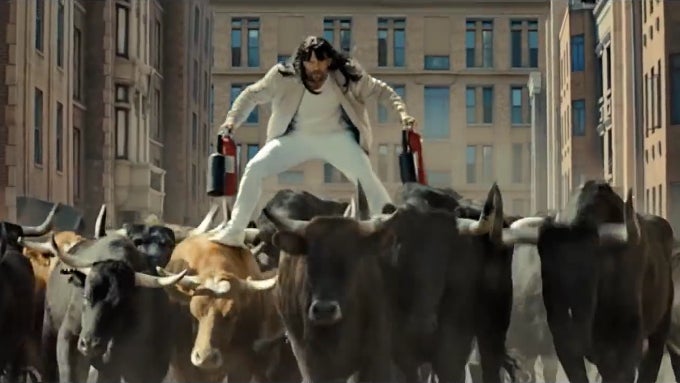 While LG's new flagship — the
G5
— will be launching in Western markets tomorrow, the company has launched the modular handset in its home country of South Korea today. A couple of days ago, we did get two teasers for an ad campaign
featuring action star Jason Statham
to support the new smartphone. Well, thanks to the South Korean launch, we also get the first 30-second ad with the star.
In the short clip, we get to see the actor kick some behind wearing a blond wig, as well as have his face attached to the bodies of a street dancer and an elderly woman. Then we get to see Statham ride bulls, and get set on fire while riding a motorcycle, which storms against the aforementioned bulls. Sound garbled and confused? Well, it is a bit. But in all honesty, we'd say it's nowhere near as high on our weird-o-meter as the series of ads HTC did for the
One M9
, starring Robert Downey Jr. Now
those were proper weird
!
The LG G5 features a radical redesign of the company's flagship line, packing a full-metal body and the ability to swap out the phone's "chin" for other modules. Currently, there are two alternatives available – a Cam PLUS module, which brings some more mechanical controls, a bulgy profile to make the device feel more like a camera, and an extra 1,200 mAh of battery; and a Hi-Fi PLUS module which brings some Bang & Olufsen audio goodness. The camera module will set you back around an extra $70, while the B&O unit is north of $150, but at least comes bundled with its own high-quality earbuds.
Here's more info on the G5, and the Jason Statham 30-second ad is just below. Enjoy!