LG G4 vs Samsung Galaxy S6 blind camera comparison: vote for the better phone
43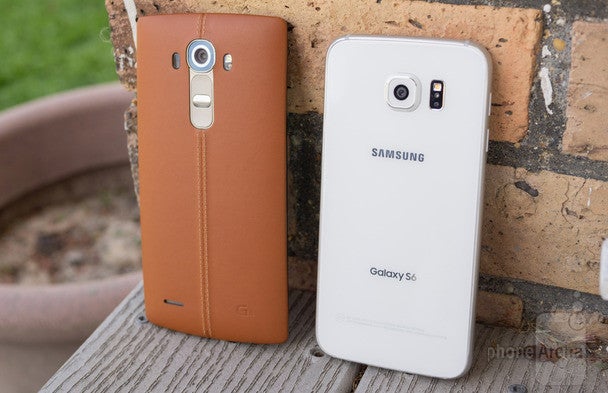 Voting in this blind camera comparison has ended.
What's the best smartphone camera out there? This is a question we get asked often, and although it seems easy to answer, it is not. Some cameras excel with their speed and ease of use, others are acclaimed for their advanced shooting modes and camera controls, and then there are those cameras that promise a lot on paper, yet fail to meet our high expectations. That's why we do blind camera comparisons as part of our search for the best cameraphone – we present our readers with photos from several different cameras without revealing their identity and then we ask our readers to vote for the images they like best.
Today's blind camera comparison features two of the best smartphones money can buy today, namely the
LG G4
and the
Samsung Galaxy S6
. Below you'll find five different scenes photographed with the phones' 16MP cameras on automatic settings, with no involvement on our behalf beyond pressing the shutter. All we ask from you is to take a good look at the images and vote for the ones you think are better.

To make it easier for you to pick a favorite, we've included a side-by-side comparison of the two photos of each scene, where you can compare qualities like exposure and color accuracy. And in the slideshow that follows, you'll find 100% zoom crops from the two photos. Note that the crops represent close-ups of the photos in their original size, as they were extracted from the full-resolution, 16MP images.
With all of this out of the way, it is time to examine the actual photos. Check them out below!
Scene 1: A sunny afternoon
Color accuracy can make or break a photo. Ideally, an image should stick to true-to-life color reproduction, although a slight boost in saturation should not do much harm. On the other hand, overblown or washed out colors, as well as messed up white balance, fall into the category of no-nos. Which one of the two images below has better colors? If you take a look at the crops, you'll also be able to see details from up close.

Side-by-side preview
Scene 2: Let's go downtown
This image was taken on a gloomy afternoon, with rain clouds blocking the sun's rays. Nevertheless, the two smartphones did a pretty good job at capturing the shot. Some differences, however, become clearly visible when the two images are placed side by side. Which of the two looks better overall?

Side-by-side preview
Scene 3: Close-up
Here's a close-up of a lovely bunch of flowers. The two images are good for judging how well details are preserved when shooting from up close, but they are also suitable for telling whether the cameras can represent bright colors faithfully, without them looking overblown.

Side-by-side preview
Scene 4: The ruins
This pair of images is suitable for examining how well the two cameras preserve details in the pictures and how much sharpness is added to highlight these details. That's why those 100% zoom crops should come in handy.

Side-by-side preview
Scene 5: Night
And the last photo in our comparison is a night shot – the kind of scene that's challenging for every smartphone's camera. Both phones had their camera LED lights turned off for this scene, which forced them tho work with whatever artificial light was available. One of them did a bit better than the other, we should say. Which one you'd vote for?

Side-by-side preview