LG G2 sales fall behind expectations: 2.3 million units in 4 months
69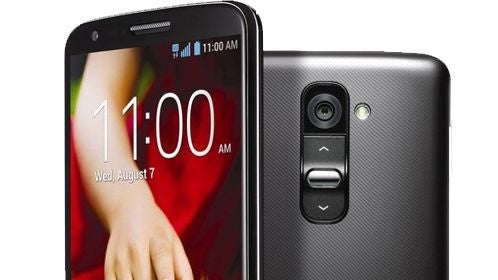 The
LG G2
is one of the most exciting smartphones to launch in the second half of the year, but that excitement seems to have been mostly among reviewers as its sales success is not all that great. The G2 has sold some 2.3 million units in the four months since launch, and that's way shorter than LG's initial target of 3 million units for Q3, according to Korean publication Asia Today. In Korea alone, LG's home market, the company has sold merely 600 000 units, just slightly above the 540 000 units that LG's last year's flagship, the G Pro, sold.
These tepid sales of the LG G2 come on the background of huge marketing spending as LG has tried hard to popularize its new flagship among customers. The Holiday quarter - of course - is the most important one, and we're looking forward to seeing how the G2 performs in this crucial time of the year for manufacturers.
The LG G2 comes with a 5.2-inch display with very small side bezel, so despite having a larger screen it's virtually the same size as devices like the 4.7" HTC One. It packs the latest 2.3GHz quad-core Snapdragon 800 system chip with 2GB of RAM, plus it also has one of the best cameras around - a 13-megapixel optical image stabilized shooter that shoots very sharp, pleasing images and smooth 1080p video at up to 60 frames per second. Our
LG G2 review
explains all the tiny details about this device so make sure to take a look, in case you're hesitating whether you should buy it or not.
source:
Asia Today
(translated) via
Android Beat