LG E940 leaks with 1920 by 1080 pixel display, Snapdragon S4 Pro, bound for AT&T
26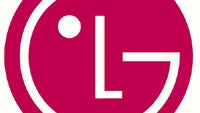 AT&T subscribers have a new phone to look forward to! The LG E940 Android smartphone was just spotted in the
GLBenchmark
database, and judging by its hardware specs, it is a high-end model for geeks to drool on. How do we know it is an AT&T model? Well, the OS' build fingerprint holds the clue – a little piece of code that says "geefhd_att_us" reveals what carrier the device is headed to.
Want to know more about the LG E940 hardware specs? For starters, this yet-unannounced LG handset has an impressively high-res display – 1920 by 1080 pixels, to be more specific. That's exactly as many pixels the
HTC Droid DNA
monsterphone has to offer. The size of the screen is not being mentioned, but it won't be surprising if the display on the LG E940 measures about 5 inches in diagonal.
Then comes the processor that the LG E940 is being powered by. The model of the SoC is not listed, but since an Adreno 320 GPU is on board, it is pretty safe to assume that a quad-core Snapdragon S4 Pro chip is in use. Android 4.1.2 runs on the unit that got tested, so our guess is that Jelly Bean will run on it upon launch.
That is all we know about the mysterious LG E940 so far, but if the smartphone is really bound to see the light of day, more information about it will surely surface on the internet sooner or later.
Thanks for sending this in!
Recommended Stories