KitKat India reverses field, will send out Nexus 7(2013) to contest winners
9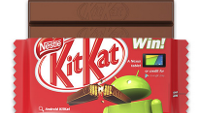 Yesterday, we told you
the heartbreaking story of 1000 contest winners in India
(cue sad violin music) who thought that they had won the
Nexus 7 (2013)
courtesy of KitKat India. But the tablet that the winners received turned out to be the plain ol'
Nexus 7
without a year in parenthesis. And that set off a chocolatey outrage. Nestle, the company that makes KitKat in India (unlike the U.S. where the confectionery treat is made by Hershey), said that the Nexus 7 (2013) was not available at the time that the contest ended.
Let's face it. Nestle is not exactly comprised of high tech wizards, geeks or nerds so perhaps the company didn't realize what the difference between the tablets is. We can imagine a meeting of executives where one cigar smoking pinstriper says, "
What's the big deal? A Nexus 7 is a Nexus 7
." Except that it's not.
Whether it's the holiday spirit, or maybe some liquid spirits, Nestle decided to give the contest winners the Nexus 7 (2013) model that they feel they deserved. Those who already received the older version of the tablet will be contacted by Nestle with information on how to replace the Nexus 7 with the Nexus 7 (2013). Nestle will soon publish a new schedule showing when those contest winners who have not received any prize yet, will receive their slate.
"We are delighted to announce that winners of 'Android Kit Kat promotion' will receive the new 2013 Nexus 7 tablet. If you have received an earlier version of the device, we will contact you separately to get it replaced. The delivery schedule for the new dispatches as well as the procedure to be followed for replacement will be communicated shortly."
-Nestle
Kudos to Nestle for doing the right thing and escaping this chocolate mess that they made. Just in case you were wondering, the Nexus 7 (2013) has a higher resolution 1920 x 1200 screen vs. the 1200 x 800 resolution on the older model. The Tegra 3 CPU on the original version of the tablet is replaced by a quad-core Qualcomm Snapdragon processor and the newer tablet has 2GB of RAM compared to the 1GB found on the OG Nexus 7.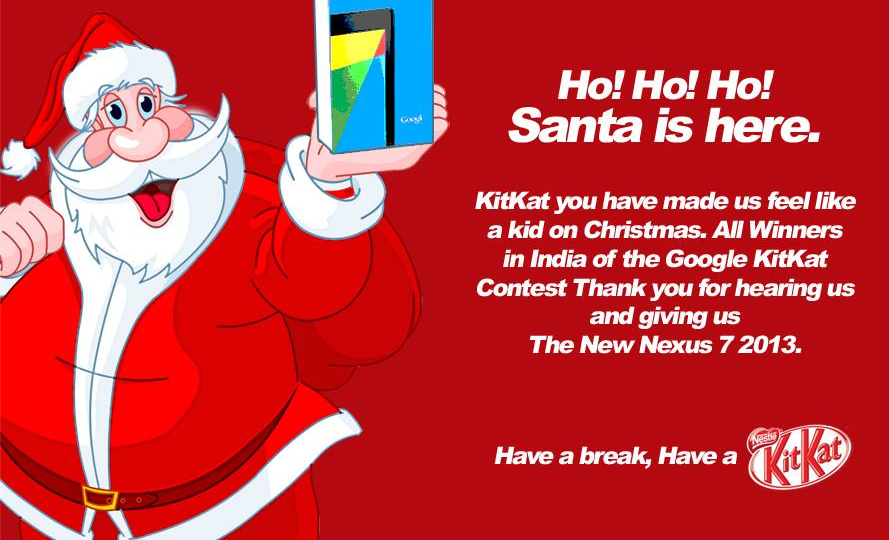 Nestle to replace contest winners' Nexus 7 tablet with the Nexus 7 (2013) slate
source:
KitKatIndia
via
Phandroid