Indian KitKat contest winners get the shaft, receive last year's Nexus 7 and not the 2013 edition
18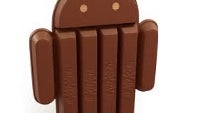 Very few of us can say no to a tasty KitKat treat, which is precisely why we got super-excited when we first heard of
a contest, organized by Nestle and Google
, which would allow a 1000 lucky winners to get their hands on Google's latest Nexus 7. The 2013 edition. For free. So long as you have some mouth-watering confectionery.
Of course, seeing as both Nestle and Google have become pretty much synonymous with their respective field of work, "too good to be true" wasn't very high on our list of concerns at that point. And deservedly so, as we know for a fact that American participants, for example, consumed KitKat bars like crazy and a few lucky among them even got the Nexus 7 2013 soon after. As promised and advertised. Sadly, things are not quite so rosy over in India, for local contest winners have already taken to the web to cry foul, as they apparently only got the Nexus 7 2012.
Now, a chance for a free tablet as good as even the older Nexus 7 for the price of simply consuming ill-advised doses of sweet chocolaty goodness is still quite the deal, and if this was clearly advertised, the aforementioned duo could have avoided this PR mess. Unfortunately, all promo materials had both visual and written clues that, without a doubt, would lead every sane person to the same conclusion – you stand to win a free Nexus 7 2013. This includes both the Nexus 7 2013 wallpaper used in the promo renders of the tablet, not to mention that "Now thinner, lighter, and faster – the perfect mix of power and portability with the world's sharpest 7'' tablet screen" – a line that describes the grand prize – is wildly misleading to say the least.
The Indian arm of KitKat has already taken up to Twitter and has recognized that customers are unhappy, but appears ready to make a run for it by resting on technicalities to get out of the tricky predicament. Whether the cost of simply making this right will exceed the cumulative effect of such negativity remains to be seen.
We hear you're unhappy. Winners got the Nexus7 tabs available in India in Sept (contest date). The new version launched only in Nov.

— Kit Kat India (@KitKatIndia) December 7, 2013