KGI cuts its Apple iPhone X shipping estimates for Q3 and all of 2017
57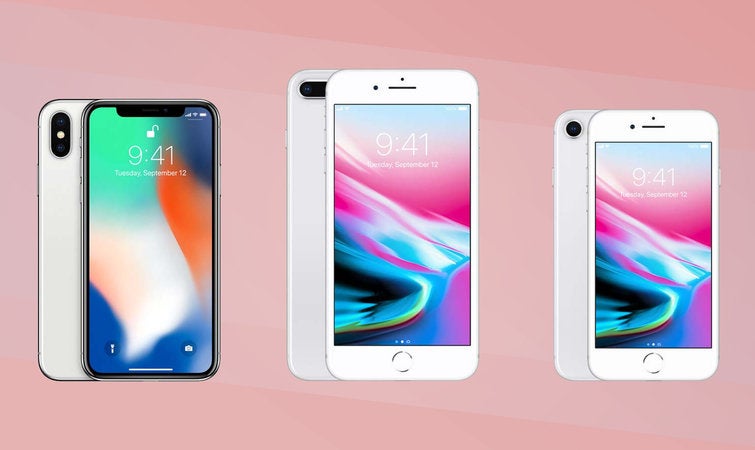 From left to right, the iPhone X, iPhone 8 Plus and the iPhone 8
Last month, KGI's superb Apple analyst Ming-Chi Kuo (who had the best iPhone X leak of the year back in February)
predicted that Apple would ship 2 million to 4 million units of the Apple iPhone X during the third quarter
. For all of 2017, Kuo said that Apple would deliver 45 million to 50 million
iPhone X
handsets. But now, after Apple has announced that the tenth anniversary iPhone model won't ship until November 3rd, KGI (and presumably Ming-Chi Kuo) has made some changes to its forecast.
With pre-orders of the Apple iPhone X not beginning until October 27th, Apple will actually ship "0" devices in the third quarter, down from the two million to four million previously expected. And that early November launch has forced KGI to cut its estimate of year end iPhone X shipments to 40 million units. Remember, the previous call made before Apple's unveiling last week was for 45 million to 50 million iPhone X handsets to be shipped.
Additionally, KGI doesn't see iPhone X supply and demand balancing before the first half of 2018. With Apple itself predicting revenue of $49 billion to $52 billion in revenue for the current quarter (which is Apple's fourth and last quarter of 2017) the company expects to be raking in some serious bucks on the sale of the
Apple iPhone 8
and
Apple iPhone 8 Plus
. While many Wall Street analysts expected the pre-order period for the two standard models (which started this morning) to be soft because of the iPhone X, early data indicates that
pre-orders of both LCD iPhone models are off to a very good start
.
The iPhone 8 and iPhone 8 Plus will launch a week from today, which is September 22nd.
source:
9to5Mac