Jury gives Microsoft victory over Motorola in patent trial
30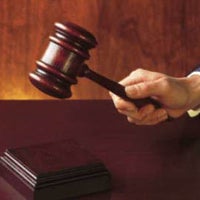 On Wednesday, a jury ruled in favor of Microsoft in a patent trial against Google subsidiary Motorola. At issue was Motorola's failure to license certain patents to the Redmond based company at a fair and reasonable rate. Microsoft was awarded $14 million by the jury, about half of what the company had asked for. That included $11 million that Microsoft spent to relocate a warehouse in Germany due to an injunction against the software giant requested by Motorola. An additional $3 million covered legal costs incurred by Microsoft to fight the injunction.
Last year, in a trial heard in Seattle, a judge ruled that the appropriate licensing rate for Microsoft to pay to use Motorola patents for the Xbox was a small percentage of the amount that Motorola was seeking.
Motorola wanted $4 billion a year for the rights to use the patents
while the Judge ruled that $1.8 million was the proper fee.
In the most recent case, the judge said that Motorola was seeking too much to license patents like the H.264 video standard and a patent on Wi-Fi connectivity. Motorola says that it will appeal the decision.
"We're disappointed in this outcome, but look forward to an appeal of the new legal issues raised in this case. In the meantime, we'll focus on building great products that people love."
-William Moss, Motorola
source:
Reuters