After three months, Apple wants a judge to rule whether it must unlock an iPhone 5s for the DOJ
13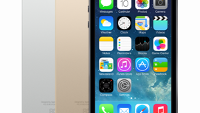 United States Magistrate Judge James Orenstein has been holding off for three months on making a ruling involving an iPhone involved in a trial over the distribution of narcotics. Back in October 2015, Judge Orenstein had asked Apple to appear in court to explain why the tech titan shouldn't be forced to unlock an
Apple iPhone 5s
owned by one Jun Feng.
Feng had pled guilty to one count of conspiracy to distribute and possess with intent to distribute methamphetamine. Orenstein smartly asked the government why Apple's cooperation was needed in light of the defendant's guilty plea. The government's response was that the issue was not moot because Feng had pleaded guilty to a narcotics conspiracy, and a search warrant had been issued to find evidence of that conspiracy. The government said that the warrant could not be executed without searching "the target phone."
Interestingly, had Feng's phone been updated to iOS 8, like 90% were at the time, there wouldn't be anything that Apple could do about the encrypted information inside the device. But alas, the felon apparently had more important things on his mind than updating his iPhone.
Feng is to be sentenced on April 19th, so the judge will have to make a ruling before then. Both Apple and the DOJ are waiting eagerly to hear the decision.
source:
ArsTechnica