Judge Koh rejects Apple and Samsung's request for a directed verdict on first patent trial, and more
39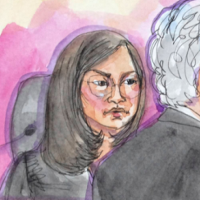 Believe it or not, both Apple and Samsung are still in court, dealing with post-trial proceedings from the first patent trial between the two rivals. That trial ended in August 2012
with Apple winning a $1.05 billion jury award
. Judge Koh later vacated some of that award, saying that the jury was inconsistent in its calculations. A second damages trial
awarded Apple $290 million
.
Samsung has yet to pay Apple a dime as various post-trial motions are being heard. Both sides asked Koh for a directed verdict, which was shot down. In relation to the damages retrial, Apple asked Judge Koh to raise the $290 million figure it was awarded, saying that the new jury was wrong with its computations. Samsung, on the other hand, said it should be paying Apple less. Overall, Apple has been awarded over $900 million from Samsung. Koh quickly shot down both sides and explained that Samsung was incorrect in stating that the retrial jury had double counted the amount of money Apple had lost due to Sammy's actions.
Judge Koh did find some prejudice and racism on Apple's side during closing arguments. A member of Apple's legal team presented a long story about how the color television manufacturers in the early 1960's, Magnavox, Motorola, RCA, were like the Apple and Google of their day. They failed to protect their IP, said the attorney, and today there are no American made televisions produced. The judge felt that the story was racist since it implied that Asian manufacturers, like Samsung, swooped in to take over the U.S. television business and would do the same thing with smartphones. Samsung, for its part,was upset with Apple's legal team constantly calling Samsung, Samsung
Korea
, stressing that it is not a U.S. company like Apple is.
At the end of the day, Koh felt that none of these statements persuaded the jury, which is why she rejected all of the motions by both sides. The ruling by the judge brings us closer to end of the post-trial motions which means that Samsung's appeals would be heard next. In addition, the second Apple vs. Samsung patent trial is getting ready to start on March 31st. Judge Koh has done everything but stand on her head trying to get both sides to come to a settlement. Perhaps
the collaboration agreement announced on Friday by Nokia and HTC
, which ends all litigation between the two, will influence Apple and Samsung.
source:
Scribd
via
AppleInsider
>