Jony Ive is dismissive of the Apple iPhone 7, Apple iPhone 7 Plus design
39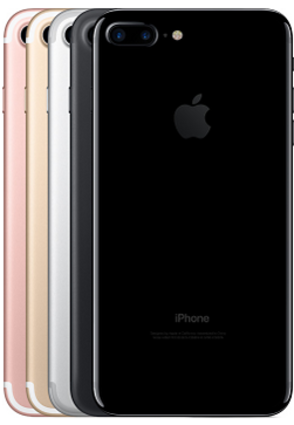 Jony Ive is not a fan of the Apple iPhone 7 Plus design that he created
What does it mean when a chef dismisses the taste of his own food? We'd say it would be similar to what Apple's design guru Jony Ive thinks about his own work on the 2016
Apple iPhone 7
and
Apple iPhone 7 Plus
. During an interview with
Smithsonian Magazine
, which you're not going to find on your local Seven-Eleven magazine rack, the executive had a rather dismissive comment about last year's iPhone model. "It now seems to me a rather disconnected component housed in an enclosure," Ive stated.
Of course, this comment must be weighed against the beauty of the
Apple iPhone X
, which was just unveiled this past September. The iPhone X (which many are still calling 'ex' instead of 'ten') receives high praise indeed from its head designer. Calling the tenth anniversary model "something we've aspired to for years," Ive revealed that the A11 Bionic chipset powering the phone took three years to design. He also confirmed an earlier report claiming that
Apple never intended to put Touch ID on the iPhone X in the first place
. That means that all of those rumors about embedding the fingerprint sensor under the screen, and Apple's frustration in its inability to figure out how to develop such technology, were bogus. Or
False News
, in the vernacular of the day. That means that there was also no "Plan B" that included a rear-facing Touch ID.
Ive did add that the edge-to-edge display on the iPhone X is exactly what he thinks a smartphone should look like. Last year, Ive also mentioned that he wanted to design an iPhone that looks like a single sheet of glass. The iPhone X is the closest that Apple's design chief has come to that dream.
source:
Smithsonian.com
via
BGR