John McAfee releases a security monitor to keep a log on who accesses your camera and microphone
5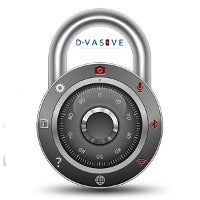 John McAfee, the quite outspoken founder of McAfee Antivirus (though he's not affiliated with the company or service anymore) has been quite
vocal about mobile security
for the last couple of years, and has,
since late 2013
, entered the mobile security industry, by releasing DCentral 1 – an app scanner for Android devices that allows users to quickly check what permissions they have granted to downloaded apps and sorts them by security risk value.
McAfee's new Android app – D-Vasive – takes things even further. Again, you can use it as a scanner that shows you very detailed info about what permissions apps are using and what for, measuring their security liability and covering them in a color-coded manner, from green to red. But, D-Vasive will also keep track of when exactly your device's resources, such as camera, microphone, Wi-Fi, and Bluetooth, are being activated and will keep a detailed log for each one.
Whenever D-Vasive detects that an app is accessing any of the aforementioned resources, it will alert the user by sound and/or vibration (customizable option) and display a pop-up window, explaining exactly what the app is doing. The scan period can be set – from once every 5 seconds to an hourly check. From there, the pop-up gives the user the choice to either uninstall the app. or proceed as intended. The pro version of D-Vasive can also be set to automatically block the phone's resources if an app that has not been whitelisted tries to access it.
OK, DCentral 1 is just an unobtrusive scanner, but what do you think of D-Vasive? Does it sound too paranoid, or is it right up your alley?
Download:
DCentral 1
(free)
D-Vasive
(
free version
)
via:
Neowin