McAfee reports a sharp increase in smartphone security threats
10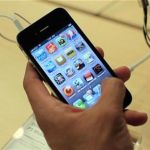 Has your smartphone been hacked this past year? McAfee seems to think that outcome was fairly likely. In their fourth-quarter threat report, they reported that new cellphone
malware
discovery went up by 46% from 2009 to 2010.
That figure is partly due to the increasing adoption of smartphones and tablets. McAfee's report said that "As more users access the Internet from an ever-expanding pool of devices - computer, tablet, smartphone or Internet TV - web-based
threats
will continue to grow in size and sophistication."
Their report singled out Adobe software, like Flash and PDFs, as favorite hacker targets in 2010. Adobe overtook Microsoft as the favorite target only this past year. McAfee attributes this to the increasing use of Adobe software in mobile devices and "non-Microsoft environments".
McAfee also noted the trojan horse that was unleashed on the
Android
operating system's applications and games. But Android users shouldn't take that as a sign of poor security. It's just what happens when an OS becomes big enough to be worth hacking.
The silver lining was their report on spam. McAfee said that the end of 2010 brought a 62% decrease in spam from the beginning of the year. We don't want you to come away from this with paranoia, so we'll leave you with a comforting thought: increased hacking of your mobile devices is just a side-effect of your devices' increasing power and capability.
source:
Reuters