It's official: Apple to hold event on September 12th
37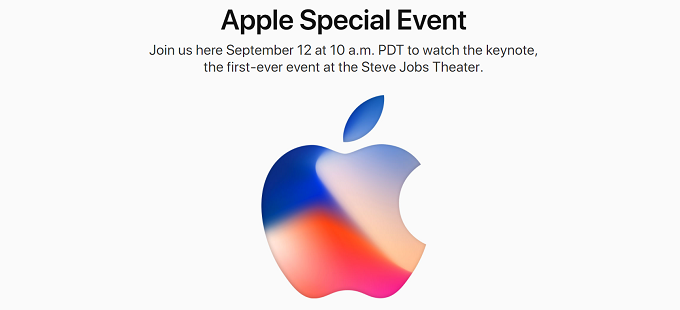 It's official, mark your calendars: Apple will hold an event on September 12th, and expectations are that we will see three new iPhones, two upgrades to the current iPhone 7 and iPhone 7 Plus, as well as a brand new, super premium iPhone model with a new full-screen design and OLED screen, as well as a 3D face recognition feature. A new edition of the Apple Watch - probably the Series 3 - is also expected to make a debut and introduce an LTE chip to the watch, so that you can use most of its features without tethering it to an iPhone.
The September 12th event will also be the first one to take place in the new Steve Jobs Theater at Apple's new "Spaceship" campus in Cupertino. Apple proudly says this in the invite for the event as well:
"Let's meet at our place"
is the official slogan in the invitation.
This is Apple's first event at the new Apple Park
The event is scheduled to start at 10am Pacific Time, or 1pm Eastern, and chances are that Apple will actually launch its new devices in retail stores on Friday, September 22nd.
The tenth anniversary iPhone 8 is expected to feature an OLED panel (the first time any iPhone has sported one) with an edge-to-edge display, a facial detection system, an "L"-shaped battery with long life, the Apple A11 chipset, and certain AR features. The phone could be offered with 64GB, 256GB and 512GB of native storage, and rumors have the handset priced in the range of $1,000 to $1,400.