It's (almost) all-screen: 2017's hottest bezel-less phones, ranked
45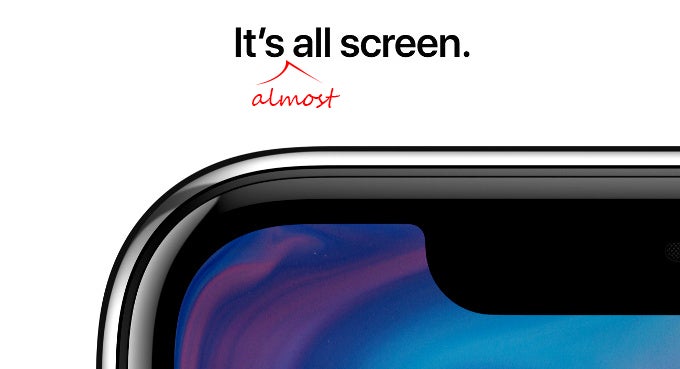 2017 has undoubtedly turned into the year of the bezel-less smartphone, to the point where it's easy to forget that a year and a half ago most phones didn't look like they were taken straight out of an 80s sci-fi flick. Just for fun, take a look at
this 2015 article of ours
listing some of the highest screen-to-body ratio devices on the market — oh my, those bezels! The horror!
But why not explore this space once more? After all, the competition will be considerably more fierce (and, admit it, better-looking) this time. Plus, there's several different ways manufacturers go about maximizing screen real estate, which will be quite fun to explore in detail.
But before we start, it bears mentioning that measuring screen-to-body ratio is quite hard these days, since displays have started picking up features like rounded corners and notches. So while we try our best to be as close to the real measurements as possible, we may be off by about a percent or so with some devices, though this shouldn't impact the ranking too much.
Essential Phone: 85%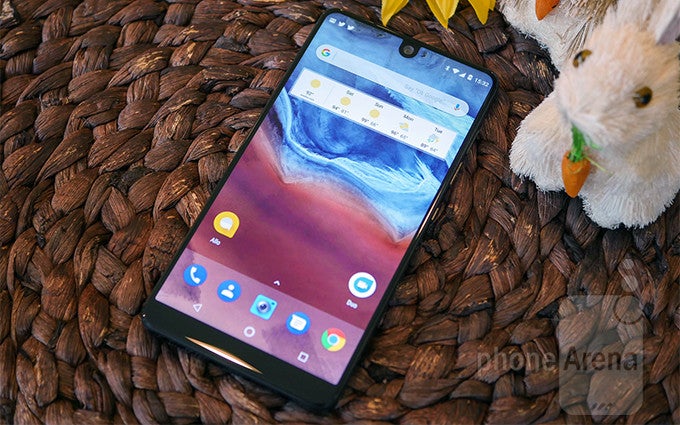 The winner in this year's bezel wars (unless, of course, someone doesn't surprise us with a better device at the eleventh hour) is also one of the year's most conflicting devices,
the Essential Phone
— or PH-1, depending on whom you ask. While the brand-new company dropped the ball in terms of camera and performance (our own review gave it a 4 for these and other problems), it's hard to argue against the device being one of the most intriguing releases of the year.
And the reason it's achieved a screen-to-body ratio of a whopping 85 percent are a couple: it only has a single thick bezel at the bottom, but rather than thicken it further by shoving all of its sensors inside, it also has a small display cutout at the top. Which is an interesting decision, although many users have expressed concerns with the usability problems posed by it.
Samsung Galaxy Note 8, S8, S8+: 83-84%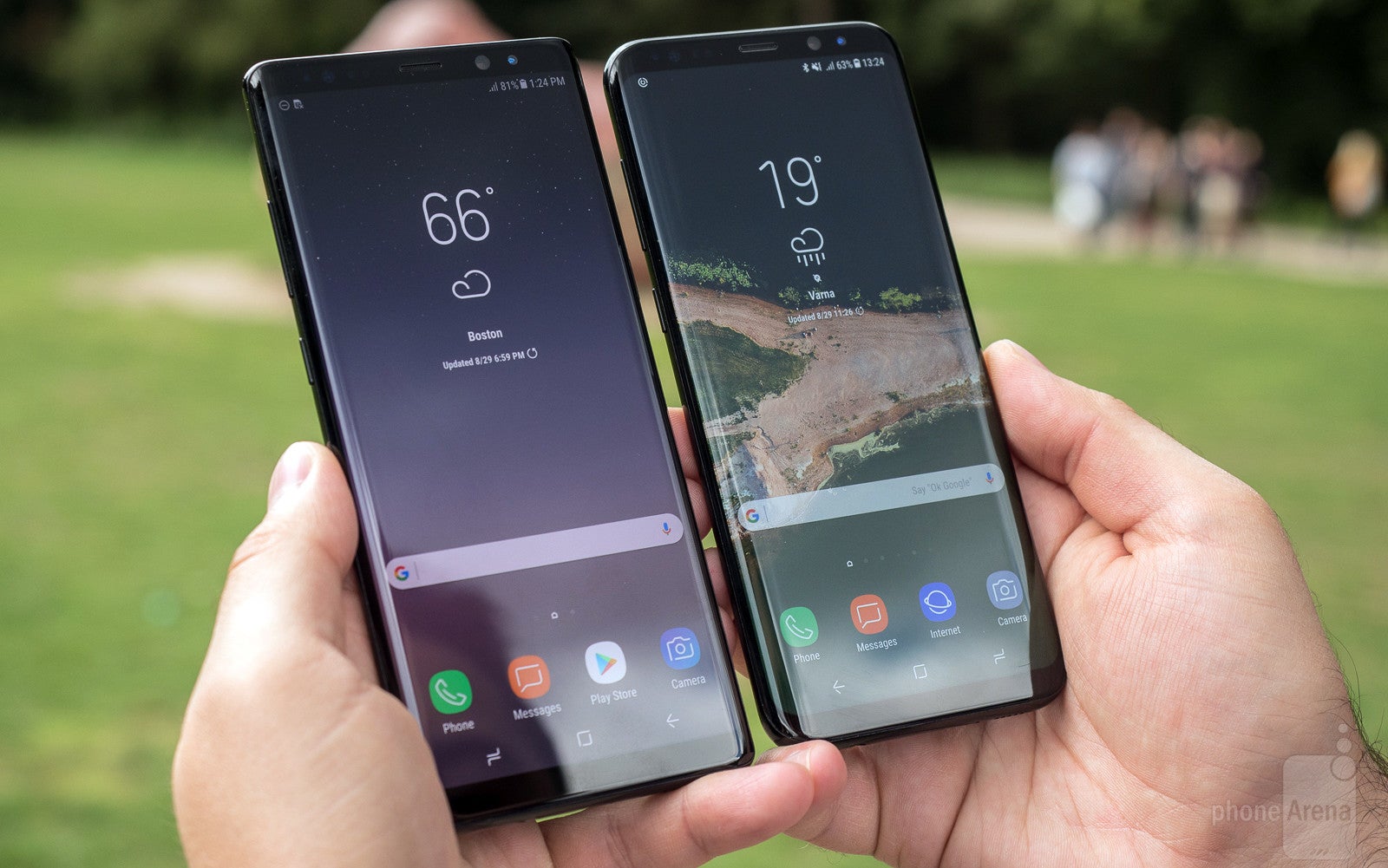 Meanwhile, the second place is taken by Samsung's
Galaxy S8
duo, which was also one of the first to put the bezel-less fad into the mainstream. But unlike the Essential, there are two thin bezels at the top and bottom with no notch in sight, which makes this ranking even more impressive. Or in other words, manufacturers can do just fine by taking the old school approach to increasing relative screen size, rather than trying to reinvent the wheel.
Okay, almost: it is worth noting that Samsung's choice to go all in on curved displays has had a positive impact on its devices' screen-to-body ratio as results in noticeably decreases side bezels. Also, it provides a striking visual experience which further enhances the effect (though, of course, there are people who would prefer to have their displays flat).
But despite its extremely similar design, the newer
Note 8
actually has a lower screen-to-body ratio than its older siblings, although the difference is less than a percent. And the overall result is one of the most comfortable to use bezel-less experiences a phone of this size can offer, so we can't really complain.
Apple iPhone X: 82%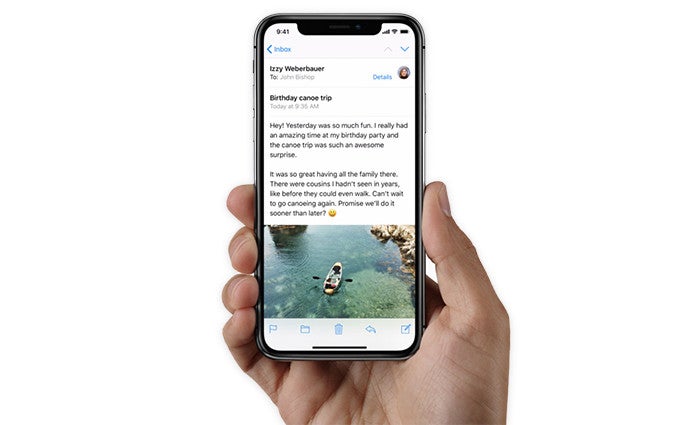 Appearances can be deceiving, and
the iPhone X
is all the proof you'll need: its display sure looks like it's covering the entirety of its front, and yet the numbers say otherwise. Its measly (okay, not really) 82-percent screen-to-body ratio is a result of a combination of factors: there is, of course, the issue with the notch perched at the top of the display, but there's also the bezels — Apple has done a great job of covering these up, but they're still there if you know to look for them.
But the iPhone X's notch is considerably thicker than that of the Essential Phone's, and for a fairly good reason. The brand-new Face ID tech requires a special-purpose IR camera and dot illuminator, though there's also your regular selfie cam, proximity and ambient lighting sensors, as well as an earpiece (this is still a phone, after all). And while we have yet to see for ourselves whether the notch is a good tradeoff for removing Touch ID, we imagine this particular design decision is here to stay for a while.
LG G6 and LG V30: 79-81%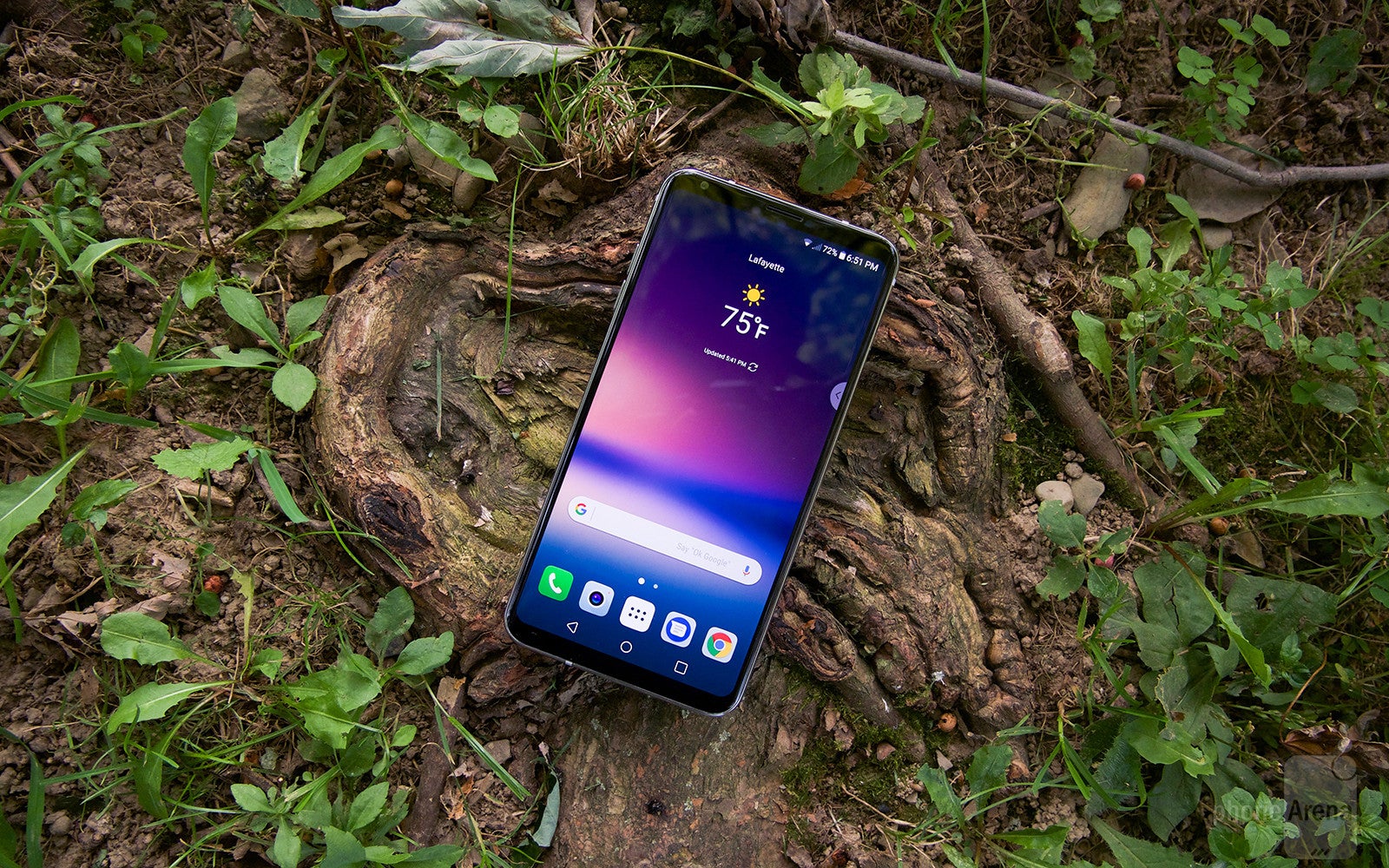 But while Samsung's bezel-less devices have had considerably better success, its rival LG was actually the first to introduce the new-ish form factor to the West with its flagship
G6
. and there was quite a bit of difference between it and the S8, especially in the design, since LG opted not to go the curved display route. The end result was a device with a slightly lower ratio of 71 percent, but one that looked quite good nonetheless.
However, the brand-new
V30
and its 81 percent are the true champions in LG land: a two percent increase within the same smartphone generation is quite impressive, especially considering LG used no tricks like notches or curved displays. And even though the V30 is bigger than the G6, its bezels are actually thinner on all four sides — so major props to LG for pulling that off.
LG Q6 and the curious case of the bezel-less mid-ranger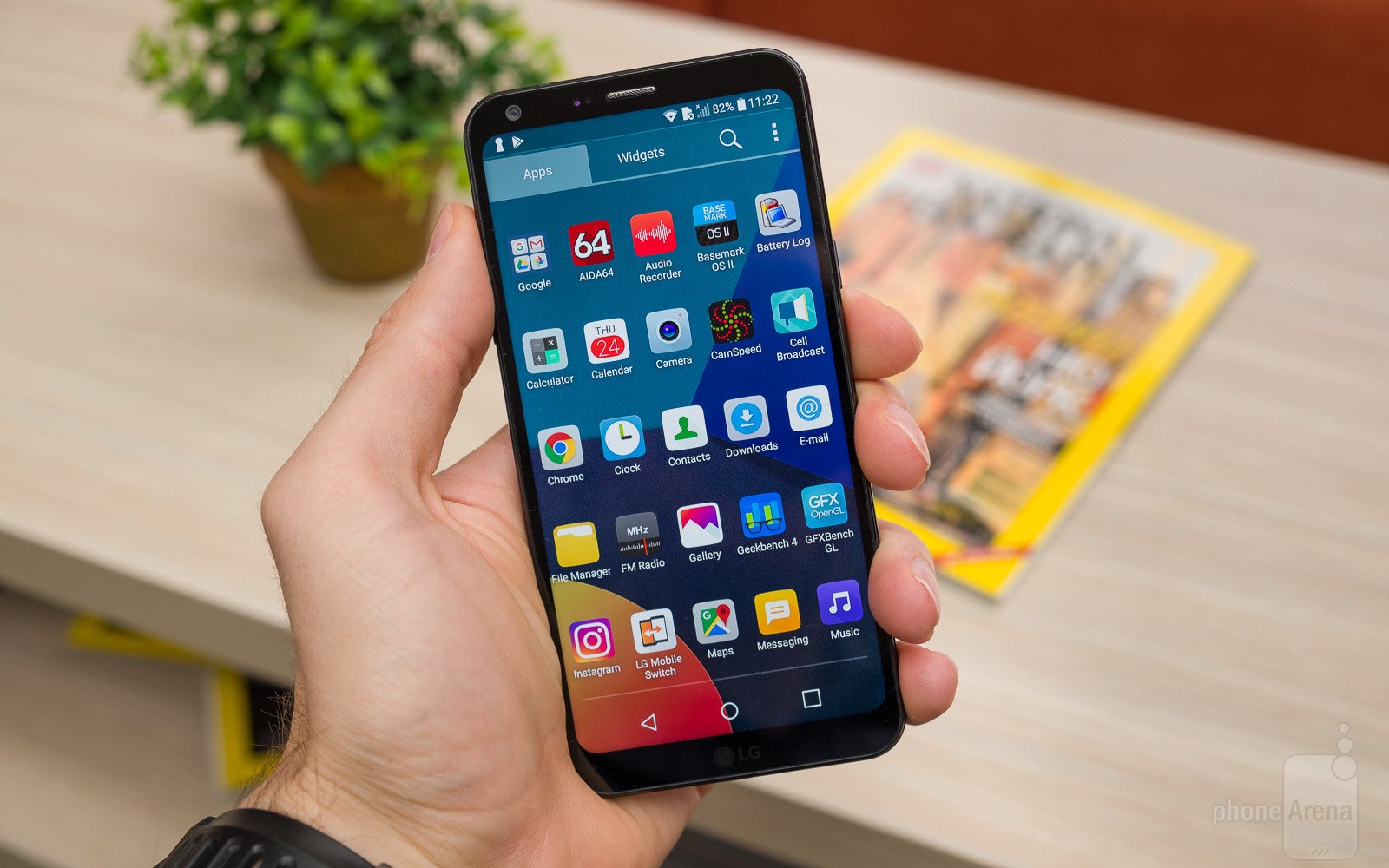 But just like all major ideas in smartphones, the bezel-less design has started trickling down to mid-rangers as well. Kind of? Right now, there's only one such device sold outside of China, and it's the
LG Q6
(or Q6+, or Q6α — boy, does LG like giving its device different names).
And at least when looked at the front, the Q6 is almost exactly the same as the G6 (though the rear is an entirely different story). And the math agrees: the Q6 has the same 79 percent screen-to-body ratio as its big brother, but stuffed in a smaller package.
Those looking for similar options should be happy to know that Samsung isn't far back behind its rival — the latest rumors show that its A series lineup will have at least two bezel-less models of its own, and we imagine other manufacturers will also start jumping on that train soon.
The Chinese contenders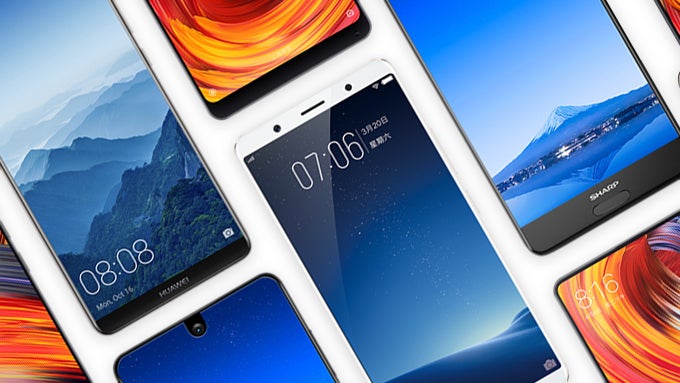 But there's a whole bunch of other devices fitting under the bezel-less design umbrella, with their common link being their country of origin — China. As such, most of those aren't officially sold in the West and usually remain unknown to local consumers.
...With one exception. Huawei's Mate series just got a new refresh with the
Mate 10
and
Mate 10 Pro
, both which boast a screen-to-body ratio of about 82 percent. In fact, Huawei claims this is more than that of the iPhone X — which could actually be correct (as mentioned in the introduction, our measurements aren't perfect), though the differences quoted were less than half a percent. However,
we've been burned by similar claims before
, so for now we'll refrain from taking Huawei's claims as gospel.
But this is far from the only interesting bezel-less device from the country. Take the
Xiaomi Mi MIX 2
, for example — it's the sequel to one of the first devices following the design trend, but even on its own the single-bezel design on the MIX 2 is quite unique. Its 81 percent screen-to-body ratio isn't too shabby either, though it is still lower than its predecessor's 84 percent.
Other players like Vivo and Oppo
have also jumped on the bandwagon
with their X20 and F5 (not yet official), respectively — and we're expecting their sister company OnePlus to do the same very soon. Then there's also Sharp, which is technically a Japanese company, but whose bezel-less
Aquos S2
is a China exclusive, or even the countless other, lesser-known companies also participating in the bezel war.
Conclusion
But looking at all these phones, there seem to be two main approaches to maximizing this particular (albeit arbitrary) metric: there's the conventional method, which is doing away with as many bezels as possible leaving only one or two horizontal ones, and the other is cutting a notch in the display and placing the front camera and various other sensors in it. Or if you're Samsung, there's also the option of curving the sides of the display for an even greater effect.
Or in summary, the bezel-less fad is definitely here to stay, and almost everyone has either already tried their hand in it, or are going to do so very soon. So whether you like it or not, your next phone will have considerably more relative screen estate than your last.