Sharp Aquos S2 is official with vertical dual camera and compact 'tri-bezel' design
28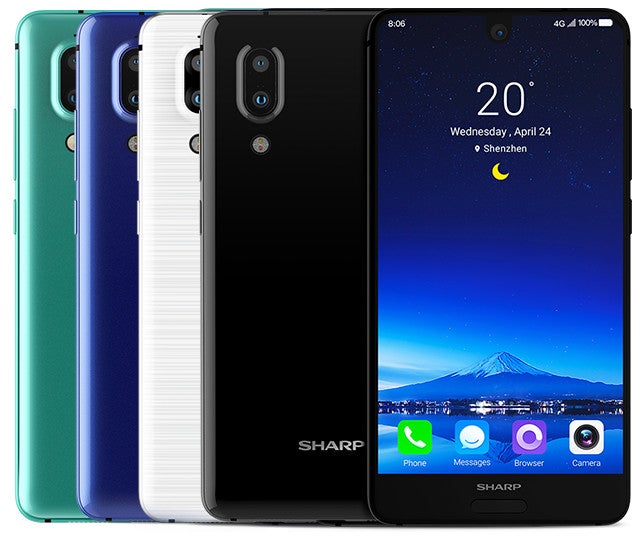 The new Sharp Aquos S2 eschews bezels from three sides
Now, you have probably been wondering why are we following the leaks and rumors about one
Sharp Aquos S2
that probably wouldn't come to the US, but upon seeing the all-screen renders and the tips it will feature an in-display finger scanner, it might have become palatable to wait on it. Well, Sharp just announced the phone today,
as speculated
, yet the truth turned out to be somewhere in the middle.
There are indeed two versions, differing in processors (Snapdragon 630/660), RAM amount (4/6GB), and internal storage of 64/128GB. The third rumored variant, however, with
4K screen resolution
, and in-display finger scanner, didn't materialize, at least not in today's announcement, although Sharp does have a
5.5" 4K IGZO panel
with 806ppi to lean on, if something like this is ever to be released.
In both Sharp Aquos S2 versions there is a "tri-bezel" design, with side and top bezels shaved off to the minimum, but at the bottom there is a regular size bezel area, and a more orthodox elliptical finger scanner/home button there, albeit an impossibly thin one. When we say shrunk to a minimum, Sharp has done exactly that, as the top bezel only has a cutout for the front camera and barely anything else getting in the way of the listed 87.5% screen-to-body ratio.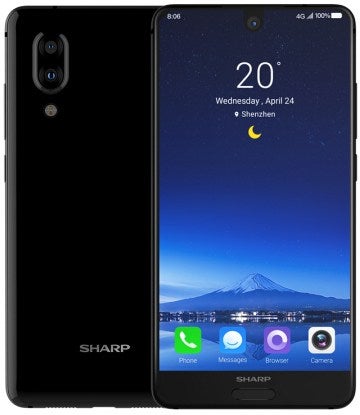 Tapered glass for the back
For comparison, the Galaxy S8, with its planed top and bottom bezels, and its curved display sides, maxes out at 84%, though something tells us that Sharp calculates the rounded edges as well. Since the phone measures 141.8 x 72.04 x 7.9 mm, and weighs 140 grams, it is actually lighter and more compact than the Galaxy S8, which also sports a 3D glass back with tapered sides.
The rest of the specs are no less impressive for the starting price of the Aquos S2 in China, where it will get launched at first. We get a 5.5" IGZO panel with 1080x2040 resolution - that's 17:9 ratio, but if we discount the notification bar, it's probably standard 16:9, which may be
considered another plus
. There is also a
vertical dual camera
, like on
those iPhone 8 renders
, but with 12MP/8MP sensor combo, and a hearty 3020 mAh batery, which, given the frugal chipsets and IGZO display tech, could mean a pretty good battery life.
The release date in China is August 14, and the asking $372 price is not bad at all for what the phone offers, but the 6GB/128GB version will cost you a good deal more - $520 - and probably hit $600+ if you try to import this thing. Still, given the design and the specs, the Aquos S2 is one of the more interesting phones announced this year, ready to take on the best of 2017, at least in its price range. Do you like the so-called tri-bezel design of Sharp?
Recommended Stories