OnePlus 6 / 5T: here is what it could look like
29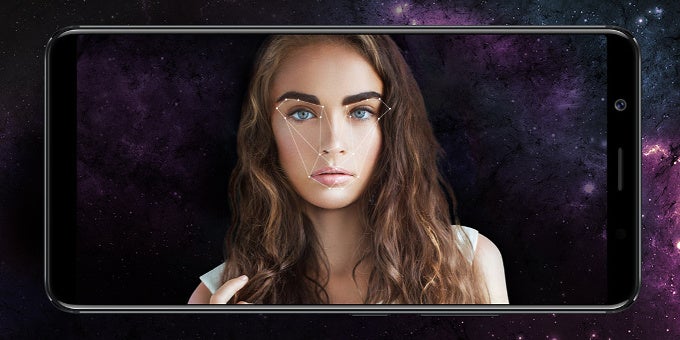 This is what the next OnePlus phone could look like
The next OnePlus phone - the OnePlus 6 or the OnePlus 5T - could be coming soon, and while OnePlus has managed to keep leaks to a minimum, there are a few things that we know that paint a quite detailed picture of the upcoming phone.
So what does the OnePlus 6 look like and what are its specs and features?
The OnePlus 6 is likely to have a 6-inch 18:9 display in a body that is as wide, but a bit taller than the 5.5-inch OnePlus 5, and yes, it will keep that useful headphone jack.
The headphone jack is actually one of the giveaways that a new OnePlus phone is coming. Last year, some three weeks before the launch of the 3T, OnePlus co-founder Carl Pei asked his Twitter followers whether they like headphone jacks. He got an overwhelming "yes!" response, and the 3T launched soon after with the headphone jack. This year, Pei ran the same poll anew and got even more people to vote with a similarly conclusive "yes" score.
There is more evidence that the OnePlus 6 is coming soon: the OnePlus 5 has been out of stock in the US for a few days, and is available in limited quantities across other markets.
Different clues suggest OnePlus might soon release a new phone
But more importantly: the device that might serve as the "prototype" for the OnePlus 6 is already out in China.
Here is the thing to know about OnePlus: the company is part of China's BBK Corporation that owns phone makers Oppo and Vivo, two of the biggest names in China. The OnePlus 3 and the OnePlus 3T are all phones that take an existing Oppo / Vivo phone design, that use the same fast-charging technology and that use the same camera engineering, but rather than using the mid-range chips that Oppo and Vivo use, OnePlus equips its phones with top-level Snapdragon processors. The reason for this seems simple: the Chinese market is much more competitive in terms of price and by using a mid-range chip, Oppo / Vivo can sell its devices even cheaper, without taking a huge hit to performance.
So with all this said, welcome the OnePlus 6... oh sorry, we meant, the Vivo X20:
Specs
OnePlus 6 / 5T
Platform
Android 7.1.1 Nougat
Display
6" 2160 x 1080 pixels, 18:9
OLED
Size
155.9 x 75.1 x 7.2mm
159 g
System chip
Snapdragon 835
6GB / 8GB RAM
Cameras
Rear: Dual cam (16MP main + 20MP tele)
Front: 16MP
Storage
64GB / 128GB
- no microSD
Battery
Unknown size
USB-C, Dash Charge
So yes, this is not really the OnePlus 6, but there is a very high probability that the next OnePlus phone will have the exact same size, design and features like the afore-pictured Vivo X20.
Two key new features: "bezel-less" 18:9 screen and face unlock
The two key new features of the phone are the 18:9 screen, which is narrower and taller than before, with tinier bezels and a very high screen-to-body ratio. The other interesting new feature is face recognition that comes in addition to a rear-positioned fingerprint scanner. Keep in mind, that recent OnePlus phones have their fingerprint on the front, so this will be a new thing for OnePlus.
The big question remains whether OnePlus will wait for that new Snapdragon 845 that is being rumored, or whether it will decide that the new screen and face unlock are enough of an innovation for its next model.
OnePlus 6 / 5T price and release date
We do not have any specific information about the price and release of the next OnePlus, but we know this: last year, OnePlus unveiled its flagship OnePlus 3 in the middle of June 2016, and followed up with the OnePlus 3T just five months later in the middle of November 2016. This year, the OnePlus 5 was unveiled in June as well, and November is not too far off. This, the limited availability of the current model and the recent poll by OnePlus co-founder Carl Pei about the headphone jack suggest OnePlus is gearing up to launch its new phone.
And give industry trends and the OnePlus internal dynamics, we expect it to be slightly more expensive than before. Here is our guess:
OnePlus 6 / 5T 64GB: $520
OnePlus 6 / 5T 128GB: $580
These prices will still be significantly lower than all of OnePlus' competitors. Let's see if we're right.