It's CEO change time at Jolla once again
20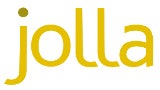 If you are one of our numerous regular readers, then you probably know the story of Jolla - the smartphone company founded by some Nokia ex-employees. We've covered pretty much every story about Jolla so far, because, well, let's just say that new enterprises should be helped out.
Jolla has adopted MeeGo as its main smartphone of choice, and is developing its own Sailfish OS UI to build on top of the MeeGo base. And while the company is still looking to release its first phone by the end of the year, we've just witnessed another CEO swap for the company. Originally, Jolla was headed by Jussi Hurmola, but it was eventually decided that it'd be better for the company if Hurmola focused his efforts on creating Sailfish OS, and so the CEO title was given to Marc Dillon. However, as of May 6, Dillon will no longer be CEO, because he's going to... focus his efforts on software development! You know, one thing we like about this company is that software development does seem to be one of its top priorities!
The new, and third CEO of Jolla is called Tomi Pienimäki, and this time he's less likely to swap his position for a comfy chair in the dev team, as he's said to be proficient in operations, logistics, management and so on. Let's wish Mr. Pienimäki luck!
via:
GigaOm