It took RootMetrics half a million tests to conclude that T-Mobile's 4G is very close to AT&T, Verizon still top dog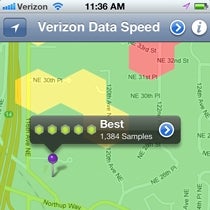 RootMetrics, the independent carrier network speed analyzers, just outed their comprehensive review for the first half of the year. It took 100, 000 miles traveled, and more than 500, 000 tests taken in key markets to arrive at the clearest picture so far who has the best network.
In a nutshell, Verizon and AT&T are the leaders in download, upload speeds and reliability with their LTE networks, while T-Mobile's HSPA+ 42Mbps undertaking aims to please with download speeds very close to those of AT&T's LTE network, but gives way in terms of average uploads, and reliability.
It took RootMetrics 500, 000 tests to conclude that T-Mobile's 4G network is almost as fast as LTE