AT&T brings 4G LTE to 9 new markets, LTE will light up in 40 more by end-2012
21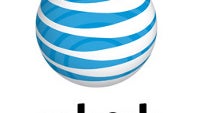 AT&T today announced that it has expanded its 4G LTE network to 9 new markets and there will be 40 more areas where LTE will light up by the end of the year.
The addition comes less than a week before Apple unveils its next-generation iPhone on September 12th, a device that is expected to be the first iPhone supporting 4G LTE connectivity.
AT&T's 4G LTE has now arrived to the following areas:
Anchorage, Alaska
Bakersfield, Calif.
Bridgeport, Conn.
Jacksonville, Fla.
Modesto, Calif.
North Montgomery County, Md.
Northern New Jersey
Omaha, Neb.
Syracuse, N.Y.
AT&T operates two types of 4G networks - HSPA+ and LTE, with LTE being noticeably snappier. When compared to 3G, AT&T promises its LTE network delivers speeds up to 10 times faster.
By the end of the year, expect AT&T to deploy its LTE network in the following 40 areas:
Albany, N.Y.
Albuquerque, N.M.
Allentown, Penn.
Charleston, S.C.
Cincinnati, Ohio
Columbia, S.C.
Columbus, Ohio
Detroit, Mich.
El Paso, Tex.
Fayetteville, N.C.
Ft. Myers, Fla.
Gary, Ind.
Grand Rapids, Mich.
Green Bay, Wis.
Harrisburg, Pa.
Hartford, Conn.
Hawaii
Knoxville, Tenn.
Lancaster, Pa.
Little Rock, Ark.
Louisville, Ken.
Milwaukee, Wis.
Memphis, Tenn.
Nashua, N.H.
New Haven, Conn.
Philadelphia, Penn.
Pittsburgh, Penn.
Portland, Ore.
Providence, R.I
Reading, Pa.
Rochester, N.Y.
Sacramento, Calif.
Salinas-Seaside-Monterey, Calif.
Seattle, Wash.
Springfield, Mass.
Toledo, Ohio
Tucson, Ariz.
Tulsa, Okla.
Wilkes-Barre, Penn.
Wilmington, Del.
source: AT&T