Sprint details LTE network expansion, 100 new markets to be covered within months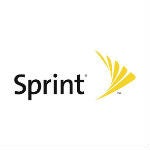 Right after its official launch, the Sprint LTE wireless network was available only in 15 cities across the U.S., and whoever had an LTE capable smartphone had a bit of a hard time connecting to it due to spotty coverage. That is bound to change in the near future, however, as the carrier is busy expanding its LTE network, which should go live in 100 new markets within the following months.
Some of the metropolitan areas, which Sprint is planning on covering with 4G LTE goodness soon, include Boston, Charlotte, Chicago, Indianapolis, Los Angeles, Miami, Nashville, New Orleans and many more. Feel free to go through the list below and see whether your area is included. In the official press release, Sprint reiterates its expectations to have completed its nationwide 4G LTE rollout by the end of 2013.
Aguadilla-Isabela-San Sebastian, Puerto Rico
Albermarle, N.C.
Anderson, Ind.
Asheville, N.C.
Athens, Tenn.
Athens, Texas
Austin, Texas
Barnstable Town (Hyannis/Midcape), Mass.
Baton Rouge, La.
Bethesda-Rockville-Frederick, Md.
Boston
Cambridge-Newton-Framingham, Mass.
Charlotte, N.C.
Chattanooga, Tenn.
Chicago
Clarksville, Tenn.
Cleveland, Tenn.
Coamo, Puerto Rico
College Station, Texas
Columbia, Tenn.
Columbus, Ind.
Cookeville, Tenn.
Crossville, Tenn.
Daytona Beach-Deltona-Ormond Beach, Fla.
Elkhart-Goshen, Ind.
Fayetteville, N.C.
Fort Lauderdale-Pompano Beach-Deerfield Beach, Fla.
Gainesville, Fla.
Gary, Ind.
Goldsboro, N.C.
Greenville, N.C.
Greeneville, Tenn.
Guayama, Puerto Rico
Hammond, La.
Harriman, Tenn.
Hickory-Lenoir-Morganton, N.C.
Houma-Bayou Cane-Thibodaux, La.
Hutchinson, Kan.
Indianapolis-Carmel, Ind.
Jacksonville, Fla.
Johnson City, Tenn.
Jonesboro, Ark.
Kankakee-Bradley-Bourbonnais, Ill.
Kerrville, Texas
Killeen-Temple-Fort Hood, Texas
Kingsport-Bristol, Tenn.
Kinston, N.C.
Knoxville, Tenn.
Lakeland-Winter Haven, Fla.
Lancaster, S.C.
Lawrence, Kan.
Lincolnton, N.C.
Los Angeles-Long Beach-Glendale, Calif.
Lumberton, N.C.
McPherson, Kan.
Memphis, Tenn.
Miami-Miami Beach-Kendall, Fla.
Morgan City, La.
Morristown, Tenn.
Mayaguez, Puerto Rico
Muncie, Ind.
Nashville, Tenn.
New Orleans
New York-White Plains-Wayne, N.Y.
Norfolk-Virginia Beach-Newport News, Va.
Ocala, Fla.
Ocean Pines, Md.
Palatka, Fla.
Palm Bay-Melbourne-Titusville, Fla.
Peabody/Lawrence-Methuen/Gloucester, Mass.
Philadelphia
Ponce, Puerto Rico
Port St. Lucie, Fla.
Roanoke Rapids, N.C.
Rochelle, Ill.
Rockford, Ill.
Rocky Mount, N.C.
Salina, Kan.
Salisbury, Md.
Salisbury, N.C.
San German-Cabo Rojo, Puerto Rico
San Juan, Puerto Rico
Sebastian-Vero Beach, Fla.
Sevierville, Tenn.
Shelby, N.C.
Southern Pines-Pinehurst, N.C.
Springfield, Mass.
Statesville-Mooresville, N.C.
St. Thomas, USVI
Tampa-St. Petersburg-Clearwater, Fla.
Topeka, Kan.
Tullahoma, Tenn.
Tupelo, Miss.
Warrensburg, Mo.
Washington, D.C.-Arlington-Alexandria, Va.
Waukegan-Lake County, Ill.
West Palm Beach-Boca Raton-Boynton Beach, Fla.
Wichita, Kan.
Wichita Falls, Texas
Wilson, N.C.
Worcester-Fitchburg-Leominster, Mass.
Yauco, Puerto Rico