Is there a problem with the build quality of the new Nexus 7?
61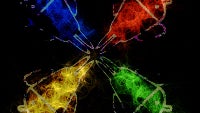 The new
Google Nexus 7
has some welcomed changes such as a higher screen resolution to 1920 x 1200. That gives the tablet a pixel density of 323ppi, among the
highest
for a tablet. The Tegra 3 processor has been replaced by the Qualcomm Snapdragon Pro S4. The slate is thinner and lighter than the original, is 80% faster and has 4X the graphics performance.
Earlier today we told you that
some retailers have been selling the tablet on Friday
even though the launch date is actually July 30th. Which brings us to one of our loyal readers who managed to purchase one of the new Nexus 7 tablets from a GameStop today. After taking home the tablet and using it for 10 minutes, look at what happened to the Nexus name on the back of the tablet. As you probably know, ASUS is the company behind the Google Nexus 7, both the OG and the new versions of the slate.
Has anyone else had any sort of problem with the build quality of their new Nexus 7? Let us know by dropping a comment in the box below.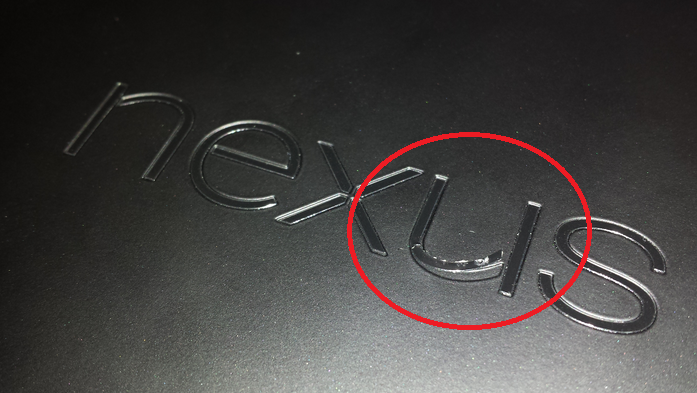 A new Nexus 7 shows problems with the build quality after 10 minutes of use
Thanks, Anonymous Tipster!