Is the unlocked GSM version of the international Samsung Galaxy S III coming to Best Buy?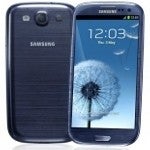 retailer's inventory records concerning the i9300 model of the Samsung Galaxy S III
. The screenshot shows the big box retailer expecting to offer the GSM flavored i9300 pebble blue Samsung Galaxy S III, unlocked. This is the international model that replaces LTE with HSPA+, but does have the quad-core Samsung Exynos processor under the hood.
You might have noticed the zeroes that appear next to the number of these devices in stock and the number sold, making it hard to offer a definitive statement about what the big box retailer has in mind here. There has been talk that the chain did offer up unlocked units of the i9100, which is the GSM, international version of the Samsung Galaxy S II. If past is prologue, we
could see Best Buy bringing the quad-core Exynos powered Samsung Galaxy S III into the States
.
source:
AndroidCentral