Is everyone guessing your pattern unlock? Stop the intruders with these 5 lock screen security apps for Android
2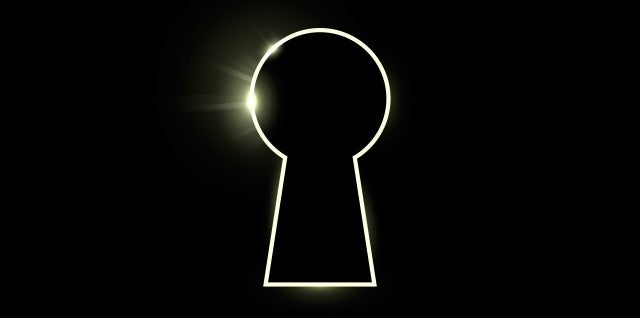 Android's built-in lock screen security is quite complete in terms of both features and convenience. But you might be bored with it already, unsatisfied, or seeking additional functionality beyond what the operating system has to offer! If that's the case, check out these five lock screen apps. They will help you protect your phone from unwanted access, make the lock screen prettier to look at, and help you become more productive.
Next Lock Screen
Next Lock Screen by Microsoft offers a ton of features and helps you accomplish almost everything from the lock screen. It supports custom unlocks, such as a PIN or pattern code, fingerprint unlock, and smart lock based on location (home or work). There are notifications for missed calls, text messages, and messages from apps like Facebook, Gmail, and WhatsApp. You can easily call or text your favorite contacts from the lock screen, or launch your favorite apps with the built-in app launcher. You also have quick access to Camera, Flashlight, Wi-Fi, Bluetooth, and other toggles. Also feel free to check the weather, view upcoming Calendar events, control the music player, and enjoy different wallpapers every day.
Gesture Lock Screen
This app will have you unlocking your phone with a variety of gestures, such as shapes, signatures, letters, numbers, and symbols – you are free to draw your own. Additionally, you can set HD wallpapers on the lock screen, set custom ringtones, launch your favorite applications, and set fail-safe passwords for more reliable unlocks.
AppLock
AppLock has lots of interesting options for locking and protecting your device. For example, certain apps can be locked with passwords (a different pass for each one) or "hidden" with fake error windows. If someone tried to use a specific app without your permission, you can have their picture taken and sent to your email. The lockscreen can be secured with a pattern up to 18x18 in size, or auto-unlocked upon connecting to specific Wi-Fi or Blutooth networks. You can also prevent the screen from turning off when certain apps are running. There are facilities for locking Outgoing/Incoming Calls or Wi-Fi/Bluetooth connections, too.
ZUI Locker
ZUI Locker boasts an interface that feels right at home on Android. You can switch between different styles of layouts, launch frequently used apps from the lock screen, handle your messages by gestures, and control music. There's also a clever feature to prevent the phone from being accidentally turned on. For screen locking, the ZUI Locker provides two security choices – code and gesture-based unlocking. Overall, a pretty okay app if simplicity is what you are after.
Echo Notification Lockscreen
Echo Locker has convenient features like instant notifications, music controls, and automatic groups – your Instagram alerts are tagged "social," your Gmail messages are grouped as "work," and the same goes for similar alerts. Actually, this app has a major thing for managing notifications, as it's also able to "snooze" them – making them come back at a later time or place. It's also easy to personalize your lock screen with wallpapers and notification settings.
ALSO READ