5 activity tracking apps for Android and iOS that will quantify your life
1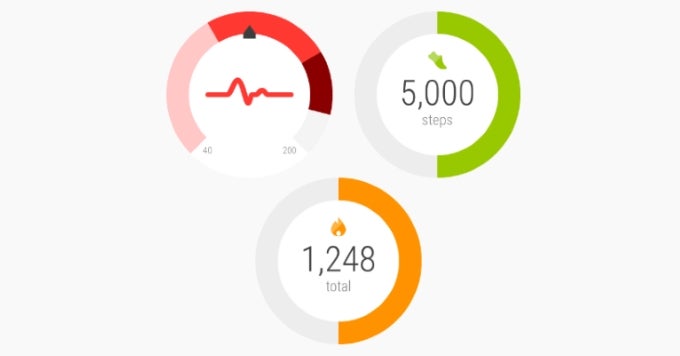 Living in the age of the quantified self provides some interesting possibilities. It lets you become a quasi-RPG character or science subject, if you so prefer, monitoring your "performance stats" and raising your "level" as you see fit. Even mundane activities like going for a walk can be made curious when you've got information like speed, distance covered, and calories burned – or a sexy chart of all the routes you went through. That's pretty much the kind of thing these five apps can pull off. You don't have to be a fitness buff to use them – you just want to be a little extra aware of what you are actually doing while embarking on a physical activity. Try these apps and see how much fun they will add to your experiences.
Runtastic
The free Runtastic app tracks all your fitness activities - such as running, jogging, biking, hiking, skiing, and walking – and measures stats, such as distance, time, speed, elevation, and burned calories. You can even keep track of your running shoes's mileage so you'll know when it's time to retire your shoes and get a new pair. Workouts are tracked in real-time using GPS and a personal training diary. Cool bonus features include a running leaderboard, receiving messages & cheers from your friends, integration with Apple Health and MyFitnessPal, as well as other good stuff.
Strava
Strava features during-and-after activity tracking with important stats like distance, pace, speed, elevation, heart rate, and burned calories. You can participate in monthly challenges and see how you fared on each section of your activity with Strava's Segments feature, as well as take photos to showcase the best moments of your run or ride. The app works with almost all GPS running watches, cycling computers, and activity trackers.
Human
Human automatically track your walks, runs, and bike rides throughout your day. The Pulse feature will give you a perspective over for how much your city moves and compare your activity level to people around you. Your walking, running and cycling activities can be synced to Google Fit or Apple Health for a complete overview of your activity data.
Endomondo
Endomondo can track running, walking, cycling, and over 40 additional sports. It covers metrics such as duration, speed, distance, and calories. The app provides audio feedback on distance and pace, and maintains a full training log that lets you see how much you train each day. It also handles information from MyFitnessPal, Google Fit, and Apple Health. In addition, it's compatible with popular wearables by the likes of Garmin, Pebble, and Apple.
Moves
Moves automatically tracks your everyday life and exercise while you carry your phone in your pocket or bag. It records your daily walking, cycling and running experiences to visualize them in an easy-to-read timeline. Your routes are being shown on a map and data from Moves can be exported for use with other apps. Seeing your everyday exercise like this can help you think about life in new ways, building a fitter lifestyle and healthier habits.
ALSO READ